Concerns Raised Over Use Of Ramsgate Port In Event Of No-Deal Brexit
2 January 2019, 18:55 | Updated: 2 January 2019, 19:22
The chair of a Kent residents' group has raised concerns over the use of one "obsolete" port in the event of a no-deal Brexit.
Steve Coombes of the Ramsgate Action Group said Ramsgate harbour had "none of the kind of things you'd expect to be a UK border".
It has been chosen as one of the ports to ease pressure from Dover in the event Britain leaves the bloc with no agreement in March.
Seaborne Freight won the multi-million-pound government contract to run the extra services, despite having no ships.
Transport Secretary Chris Grayling defended the decision, saying he would make no apologies for "supporting a new British business".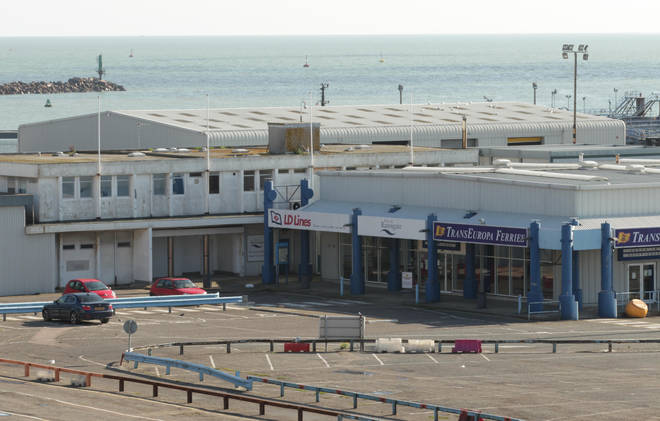 - Watch: James O'Brien On The Brexit Ferry Contract Awarded To Company With No Ferries
Ben Sharp, chief executive of Seaborne Freight, also dismissed concerns, saying: "The firm is run by a collection of old dogs backed by City investors and will be ready to launch a cargo service between Ramsgate and Ostend before the UK's exit from the EU."
Ramsgate has not had a cross-Channel service since 2013, when operators TransEuropa collapsed.
Mr Coombes chairs a 1,000-strong group of local residents who are "very worried about the port".
Speaking to Eddie Mair on LBC he said there's a case for "saying the port is obsolete" because "the berths at Ramsgate are too small".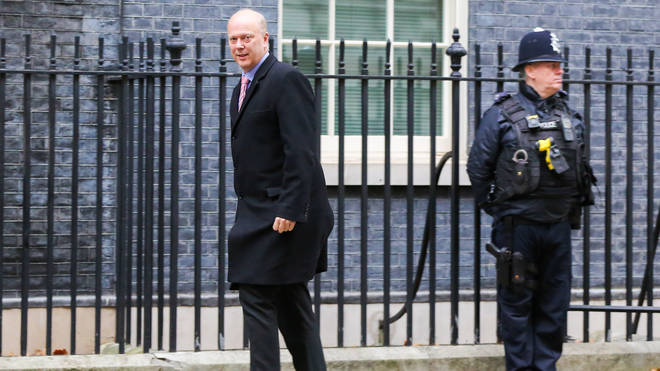 "There's only one pilot and that is the Harbour Master," he continued.
"The security fencing is laughable - travellers broke into the port and occupied it for a week not so long ago.
"It has none of the kind of things you'd expect to be a UK border like Border Force, scanners and so forth.
"It could be done but you're talking about a kick and a scramble to get there."
Watch above.