Eddie Mair Presses Holocaust Charity Executive On Whether Jeremy Corbyn Is An Anti-Semite
4 September 2018, 17:29 | Updated: 4 September 2018, 18:42
The Chief Executive of the Holocaust Educational Trust refused to tell Eddie Mair whether she thought Jeremy Corbyn was anti-semitic.
Karen Pollock told Eddie that she encourages people to "stand up for what they believe" and to stand up for others.
But when Eddie asked the executive whether she would stand up and say whether he was an anti-semite, she said she wanted the Labour leader to "reject anti-semitism properly".
"Do you feel he's struggling to do the things you want, because he is, in his heart, an anti-semite?" Eddie asked.
Ms Pollock said: "I think he refuses to recognise what is staring him in the face - and we saw that when there was an anti-semitic mural that apparently he didn't recognise as anti-semitic, when anybody with one second of a glimpse could see it.
"You'd have to be blind not to notice it.
"But is it a willing blindness or not? I don't think I can say.
"I expect political leaders to lead, and that mans standing up and rejecting racism."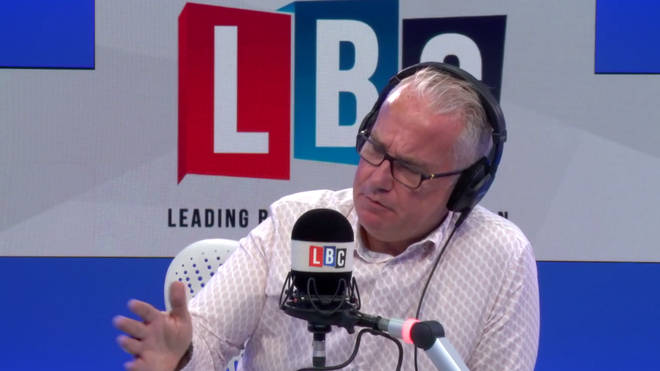 The Labour Party decided what its definition of anti-Semitism is at its National Executive Committee (NEC) meeting today.
The party previously said it would adopt the definition, but excluded several of the IHRA's example of anti-Semitism behaviour, including one claiming the creation of a state of Israel is a racist endeavour.
The NEC was expected to reverse its earlier decision, and then agreed to adopt the full definition and the accompanying 11 examples.
In a statement, Labour said: "The NEC has today adopted all of the IHRA examples of anti-Semitism, in addition to the IHRA definition which Labour adopted in 2016, alongside a statement which ensures this will not in any way undermine freedom of expression on Israel or the rights of Palestinians.
"The NEC welcomed Jeremy Corbyn's statement to the meeting about action against anti-Semitism, solidarity with the Jewish community and protection of Palestinian rights, as an important contribution to the consultation on Labour's code of conduct."