Eddie Mair's Touching Opening To His First LBC Show
3 September 2018, 17:38 | Updated: 3 September 2018, 17:55
Eddie Mair started his new show by thanking his listeners for joining him on his first day.
The broadcaster opened his debut show with thanks to Iain Dale and LBC.
"I did want to start my first day on air here by thanking LBC, and thanking them for their understated promotion of this show," he said.
"But the other person I want to thank at the start of my show, is Iain Dale.
"The chances are, you are a regular Iain Dale listener and you've tuned in and are perplexed somewhat to hear me here."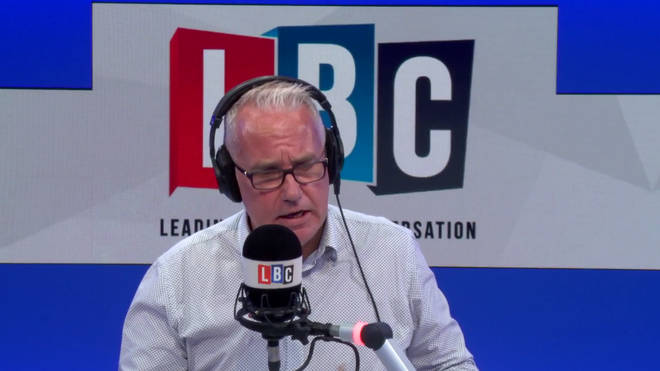 Eddie continued: "The thing about people who run radio stations, is every now and then they come along with an idea of refreshing the schedule and things get moved around.
"Everyone who works in the business understands that, but for listeners, there is nothing worse than when your favourite person gets moved.
"Your friend on the radio suddenly disappears, or disappears to a new time.
"So I do feel your anguish if you're missing Iain."
Eddie hosts LBC's new Drivetime programme, 4-6pm on Monday to Friday, as Iain Dale launches a new weekday evening show, from 7pm on Monday to Thursday.