Ken Clarke Warns A Second Referendum Would Be As "Silly" As The First One
20 September 2018, 16:59 | Updated: 20 September 2018, 17:27
Ardent Remainer Ken Clarke has warned against calls for a second referendum, telling LBC he feared it would be as "silly" as the first one.
The Conservative grandee said the result would be won by the side with the "most protest votes" which is "no way of reversing" Brexit.
His comments came as the European Council President warned Theresa May that her Chequers proposal "will not work".
In a blow to the Prime Minister, Donald Tusk argued her divorce plan would undermine the EU's single market.
Mrs May, however, says her blueprint remains the "only proposal on the table".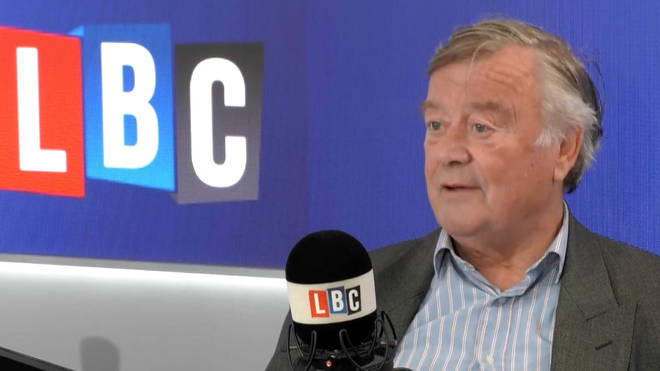 Calls for a new vote on leaving the EU have been growing as the Brexit negotiations enter their final six months.
Most recently, Malta's Prime Minister has claimed European leaders are "unanimous" in wanting another referendum.
The Prime Minister has ruled it out, and former chancellor Mr Clarke believes it would not resolve the problem.
Speaking to Eddie Mair on Thursday, he said: "My fear is another referendum would be as silly as the first one.
"We'd have the same exchange of absurdities from the leading figures... on both sides to a certain extent and it'd be a pure chance of the outcome which it was last time.
"It'll be whose got the most protest votes on their side - that's no way of reversing it."