Ken Clarke's Assessment Of Brexit And The State Of Parliament Is Brutal
22 November 2018, 17:50
The risk of Britain walking into a no-deal Brexit "by accident" is now a real possibility, former chancellor Ken Clarke has told LBC.
The staunch Europhile warned any Brexit would leave the country "poorer" - but departing without an agreement would be "catastrophic".
He joined Eddie Mair as Theresa May told the Commons she will do "everything possible" over the next 72 hours to secure a deal.
It came as the Prime Minister updated MPs on the draft text agreed on a future relationship with the EU.
Labour has criticised it as "26 pages of waffle" and a "testament to the failure of the Government's negotiations".
Conservative Mr Clarke, however, criticised both sides of the Commons, describing Parliament as a "political shambles".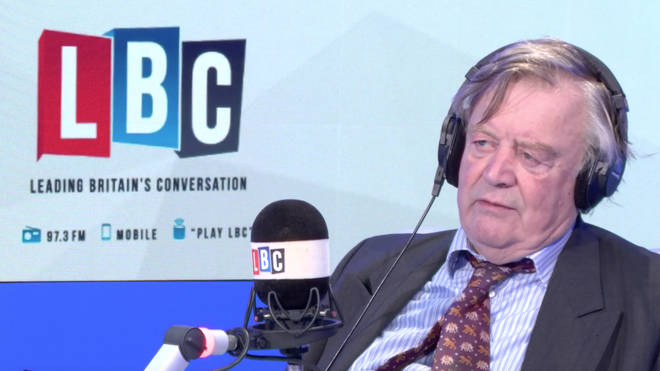 "Parliament has allowed an opinion poll called a referendum to do things that most MPs think is not in the national interest," he said.
"It's a disaster we're leaving the EU anyway.
"We're obviously going to be poorer than we otherwise would have been and less political influential than we've been for the last 45 years.
"We can't minimise the damage in anyway and if we leave with no-deal it could be catastrophic."