The Stock Market Trader Hoping To Cash In On A No-Deal Brexit
28 November 2018, 17:14 | Updated: 28 November 2018, 17:23
The Bank of England has warned a no-deal Brexit would trigger a financial crisis - but this stock market trader tells LBC he's hoping to cash in on a hard exit.
Tonight, the Bank's governor Mark Carney has warned the pound would crash, inflation would soar and interest rates would have to rise in the event of a no deal disorderly Brexit.
Earlier, government forecasts suggested the UK would be poorer in any case of Brexit compared with staying in the EU.
But, Michael from Bromley told Eddie Mair he was hoping for a no-deal exit - because it would make him a lot of money.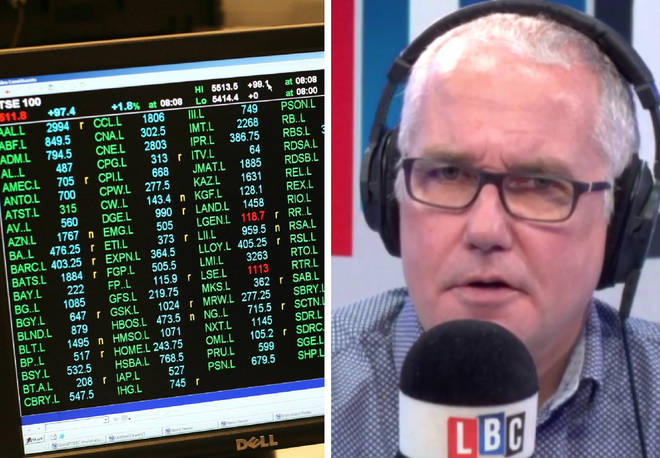 "At first I was a Remainer then I turned into a Leaver," he said.
"Solely because I trade on the stock markets and Brexit, especially no deal, is very advantageous for me and there were a lot of opportunities that Brexit brought to me.
"I went short on the UK market before the vote as well and that turned me into a Leaver."
He added: "I am looking forward to a no-deal Brexit, I am prepared for the vote in Parliament, not only myself Eddie, but hedge funds and I was speaking to traders in China that are betting against the UK market over this."
Eddie asked: "Do you worry about making so much money if the economy is going down the toilet?"
Michael replied: "Well, morally, it's not good for the country - but for the pocket it's good."
Hear the remarkable call in full above.