Alex Salmond: Why Hillary Shouldn't Challenge Donald Trump
23 November 2016, 17:34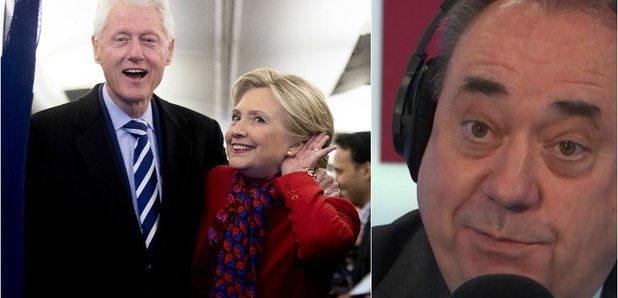 He's one of Trump's biggest critics but even Alex Salmond doesn't think Hillary should challenge the election result in three states.
A panel of technology and legal experts have reportedly advised Clinton to challenge election results in three of the key US states - amid fears that the votes there could have been rigged.
They say there is evidence that Wisconsin, Michigan and Pennsylvania electronic voting systems were hacked.
Throughout the campaign (and even on election night), Salmond was a huge backer of Clinton and an outspoken critic of Trump. But when Iain Dale asked the former First Minister if Clinton should listen to these experts and challenge the result, his answer was clear: no.