Australian High Commissioner Tells Brits To Be "More Optimistic" About Brexit
8 August 2017, 17:58 | Updated: 8 August 2017, 18:20
The Australian High Commissioner has told Britons to be "a bit more optimistic" about life outside the European Union.
Alexander Downer said there was "no reason" for Brexit pessimism as he joined Iain Dale in the LBC studio on Tuesday.
He admitted leaving the bloc was a "big change" but was adamant the UK could flourish as long as a free trade deal with nailed with the EU.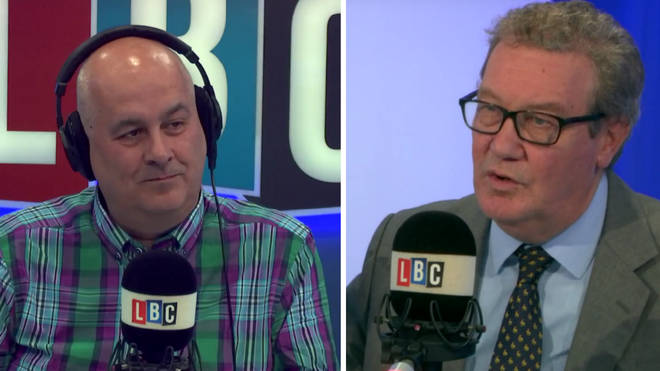 "This would be the observation I would make as an outsider," Mr Downer said.
"You will do as well as you want to do, so outside the European Union your challenge will be to ensure you're still attractive to foreign investors and to domestic investors.
"You're still a competitive economy and that is in your own hands. You make the decision about running your economy.
"If you make good decisions, if you make wise decisions, perhaps not always popular ones - but wise decisions, then you'll find yourself an attractive destination for the investors."
He continued: "You will maintain low unemployment and you'll
Watch the full interview below.