Iain Dale: "Let's Ban Trump From Britain"
8 December 2015, 17:00 | Updated: 25 August 2016, 13:23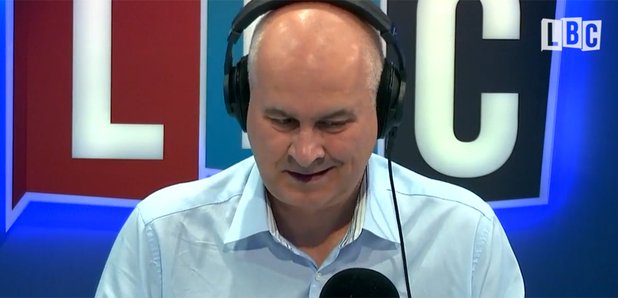 Iain Dale gave Donald Trump both barrels as he said the US presidential hopeful is just as offensive as hate preachers - and it's about time we barred him from Britain.
When he discussed Donald Trump on his show, Iain took a call from Harvey in Hertfordshire. The caller said he took his grandson to a football match in Luton and was "scared".
Why? Because there quite a few Muslims on the streets. Iain could barely believe what he was hearing: