Barcelona Terror Eyewitness Saw White Van Driving At "100kph"
17 August 2017, 16:56 | Updated: 22 August 2017, 09:52
An eyewitness has told LBC how he saw a white van driving at "100km per hour" moments before the vehicle struck several people in Barcelona.
- Barcelona terror attack: What we know so far
Brendon Sissing is in Las Ramblas and said he saw "people screaming and people being knocked down by this van".
He told Iain Dale: "It knocked a whole bunch of people and just kept on going."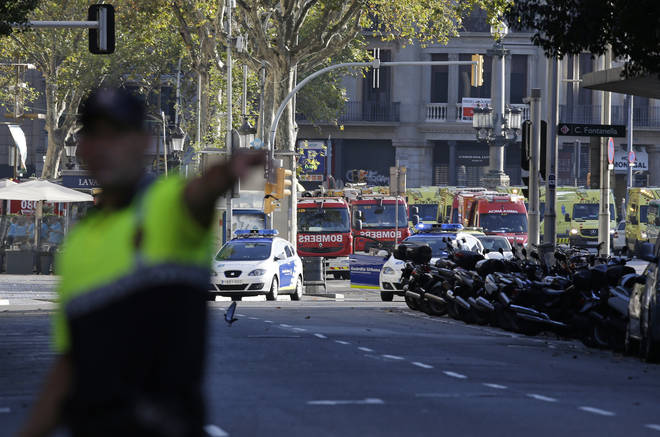 The caller continued: "From what I saw it didn't look like an accident, he or she stopped and then carried on going and driving, even though people were on the floor and under the van."
Police are treating the "massive crash" in the city centre as a terrorist attack.
A white van mounted the pavement of the main tourist area in the city and struck crowds of people - killing at least 13 people and injured dozens more.
Hours later, police shot dead five people in Cambrils, south-west of Barcelona, after another car attack killed one and injured six.
Police said the five men were linked to the Barcelona attack, which so-called Islamic State said it had carried out.
Four people have been arrested.