Baroness Warsi Rules Out Backing Boris In Any Leadership Bid After Burka Jibe
7 August 2018, 18:34 | Updated: 7 August 2018, 18:49
A former Conservative chairman has ruled out supporting Boris Johnson in any leadership contest after he compared Muslim women in burkas to "letterboxes".
Baroness Sayeeda Warsi described the remarks made by the former Foreign Secretary in the Daily Telegraph as "bigotry".
She's now called on Theresa May to condemn Mr Johnson, who has so far resisted demands to apologise.
Speaking to Iain Dale, Baroness Warsi, who served as Britain's first woman Muslim cabinet minister between 2010 and 2012, said Mr Johnson had "ridiculed" the Muslim community.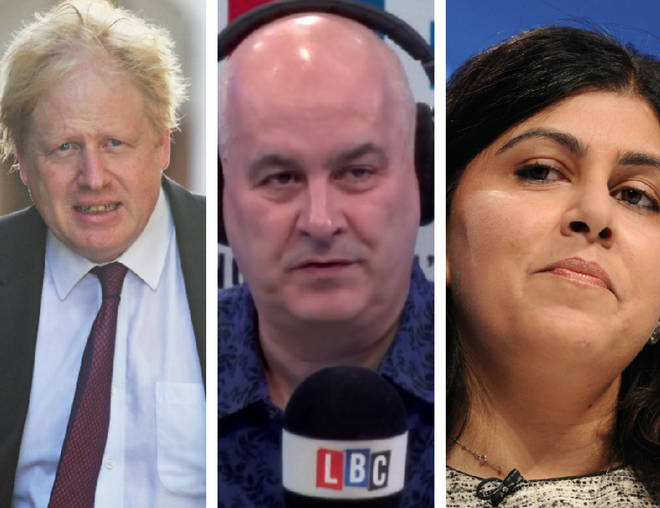 "We've seen a 26 per cent rise in hate crime against British Muslims of that the large majority is towards Muslim women," she said.
"This kind of political rhetoric isn't just a funny column in the Telegraph - it has consequences."
Mr Johnson recently topped a poll among Conservative members as favourite to succeed Theresa May.
But, after being pushed by Iain, the Tory peer ruled out ever supporting him in any potential leadership bid.
"It's a no," she said.