Baroness Warsi Says She's Prepared To Lead Inquiry Into Tory "Islamophobia"
31 May 2018, 16:41 | Updated: 31 May 2018, 16:59
A former Conservative chairman has told LBC she would be prepared to lead an inquiry into alleged Islamophobia in the Tory Party.
Baroness Sayeeda Warsi made the remarks after the Muslim Council of Britain wrote to the party, highlighting a number of cases.
The group aired "serious concerns" that anti-Muslim bigotry had "poisoned elements of the party".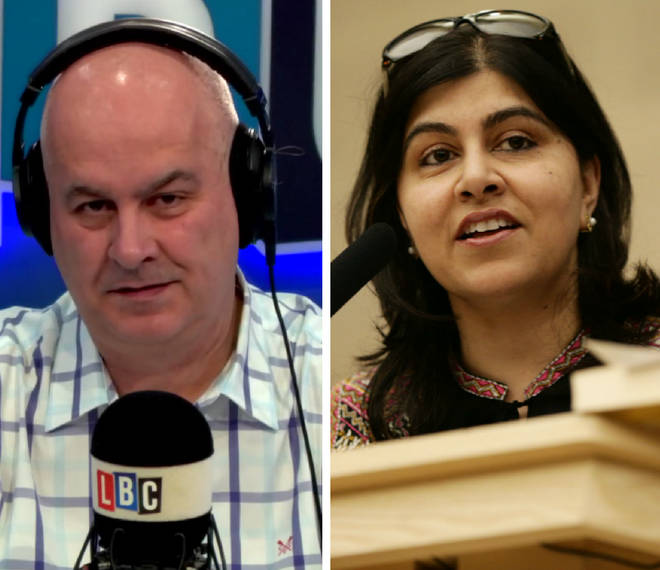 Speaking to Iain Dale, Baroness Warsi, who served as Britain's first woman Muslim cabinet minister between 2010 and 2012, said the matter had gone on for too long.
She said: "If we genuinely want to be a modern, inclusive party which incubuses all communities that make up Britain then we need to get over this period.
"We need to stop denying we have an issue, we need to launch a proper inquiry, an internal inquiry I would suggest.
"We need to be transparent about the people who we have suspended, how long they have been suspended for, whether they have been readmitted to the party."
Asked whether she would be willing to head up such inquiry, Baroness Warsi continued: "If I was asked to, I would.
"I've always said I wouldn't come back into frontline politics, I'm enjoying my life too much.
"But if I was asked to do this for the party, to get our house back in order, to make sure people like me could continue to come into our party… I'm prepared to do it."