Boris Johnson Won't Commit To Whether DUP Deal Will Go Ahead
21 June 2017, 19:54 | Updated: 21 June 2017, 20:04
Foreign Securatary Boris Johnson "can't say there will be or there won't be" a deal with the DUP.
Asked by Iain Dale whether there would be a deal, he replied "I hope so".
Iain pointed out that it took only "four days to cobble together a deal with the Liberal Democrats."
Following the Queen's Speech, it has now been 11 days since the snap election that left the Conservatives without a majority.
"We will get on with it. We are hopeful that we can get it through," Boris said.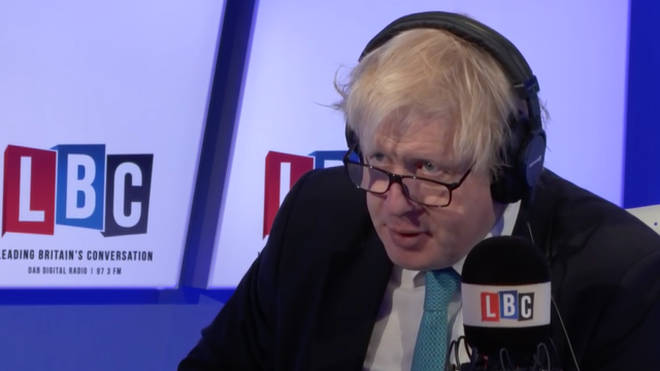 Iain asked the Conservative minister whether a deal would still go ahead considering the DUP's reported demands for £2billion in infrastructure funding.
He replied: "That is not a figure that is known to me. I don't want to comment on the negotiations while they're going on.
"There are reasons why I hope they cooperate."