"Boris Sounds Like Trump's Ambassador, Not Foreign Secretary"
11 July 2017, 18:21 | Updated: 11 July 2017, 18:28
Boris Johnson is beginning to sound like Donald Trump's ambassador rather than the British Foreign Secretary, a Labour MP has told LBC.
The Foreign Secretary has found himself in hot water after he said the EU could "go whistle" over demands for a so-called Brexit divorce bill.
Mr Johnson was responding to questions in the Commons over when he described the demands as "extortionate".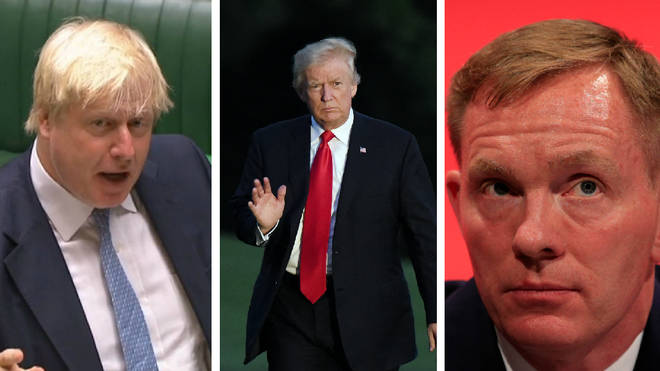 Pro-Remain and Labour MP Chris Bryant was one of those not amused by the Foreign Secretary's language as he tore into the Tory politician.
He told Iain Dale: "There's a problem that Boris doesn't ever know how to temper his language.
"If you're in a negotiation it has to be a process of steady as you go and Boris isn't emotionally capable of that."
Labour leader Jeremy Corbyn branded Mr Johnson "arrogant" and said the "silly remarks" were counter-productive.
The words were echoed by Mr Bryant, as he added: "He sounded more like Donald Trump's ambassador than he sounded like the British Foreign Secretary."