Brexiteer Lord Nigel Lawson Quizzed Over French Residency Application
11 October 2018, 13:30 | Updated: 11 October 2018, 14:08
Brexiteer Lord Lawson has defended his decision to apply for French residency after being quizzed by an LBC caller.
Earlier this year the former Chancellor was accused of hypocrisy after news of his application emerged.
The Conservative peer, who chaired the Vote Leave campaign, commutes to the House of Lords from his French home in Gers.
During Wednesday's edition of Iain Dale's Cross Question, caller James from Sidcup decided to bring it up.
He asked Lord Lawson: "If and when we do Brexit, is Nigel intending to come back to Britain or will the restrictions only apply to ordinary Brits?"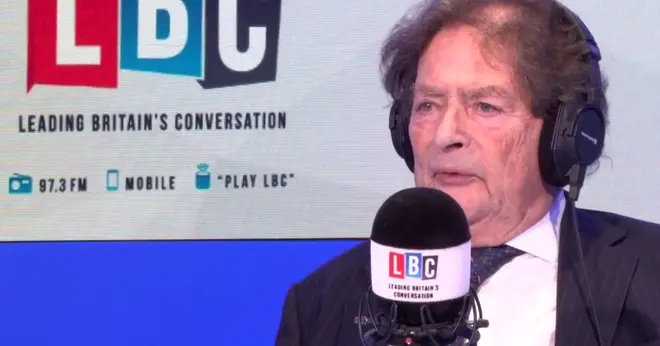 Lord Lawson replied: "Brexit is not about me.
"It's about the British people as a whole and your listener might be interested to know the great majority of British people actually live in Britain.
"I've always devoted my life as a politician to doing what is right for the British people.
"It might be more convenient for me if we remain the European Union, but I don't do what is more convenient for me."