Brits Would Vote Remain If Referendum Was Rerun: Alastair Campbell
23 June 2017, 17:02 | Updated: 23 June 2017, 17:10
When Iain Dale suggested Britain would still vote to leave the EU if a second referendum was held, Alastair Campbell did not agree.
The former director of communications for Tony Blair joined the LBC presenter one year on since Britain's shock decision to vote for Brexit.
With formal negotiations now under way, the European Council's president, Donald Tusk, used a speech earlier this week to suggest Britain could still reverse its decision.
But, Iain believes if the same referendum was held again, Brits would still vote the same way they did on June 22 2016.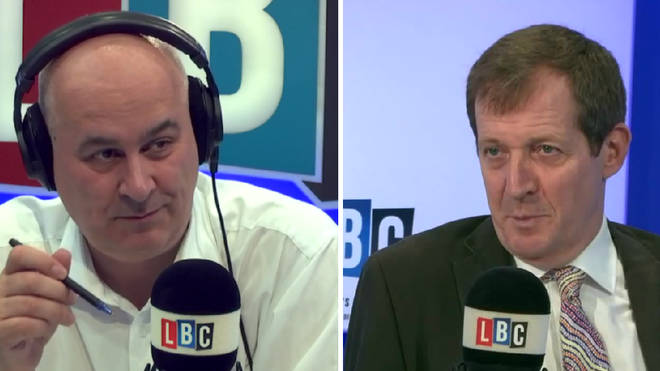 The same view, however, wasn't taken by Mr Campbell as he said "80-90 per cent" of people he spoke to were pessimistic about life outside the EU.
"365 days ago there was a vote and people voted with a very narrow margin for us to leave," he said.
"I think in a democracy in a sense where there is no going back, there has to be at least the debate about where the country can ask itself whether we made a mistake."
Watch Iain's interview with Alastair Campbell at the top of the page and see what you think.