Cameron's Former Spin Doctor Talks Brexit, May And Gove
4 October 2016, 11:51 | Updated: 4 October 2016, 12:10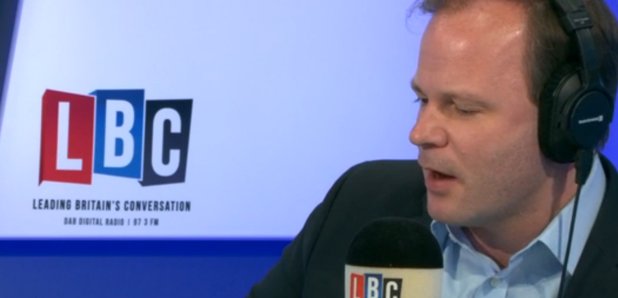 Sir Craig Oliver was David Cameron's chief spin doctor. Now he's written a book offering the "inside story of Brexit" and it's caused quite a stir.
Oliver joined us in the LBC studio to speak to Iain, who was broadcasting live from the Conservative Party Conference in Birmingham.
"Who knows, if we'd acted differently, what the result could have been?" asked Oliver, who admitted that the topic of immigration was "far bigger than we thought it would be" in the referendum campaign.
"I take complete responsibility," answered Oliver when Craig asked him what part he had to play in the failed Stronger In campaign.
"I was part of a big team that stretched from David Cameron...we were responsible for a strategy that was based around the idea that focusing on economic risk would trump all other arguments.
"I accept that clearly didn't work. We lost."
Oliver told Iain that it was "frustrating" that new Prime Minister Theresa May took so long to declare for the Remain side, especially given that Cameron had kept her at the Home Office since 2010.
"When she did come out for Remain, it was kind of 51/49," said Oliver. "In Downing Street, that was not easy to deal with."
Oliver also criticised Michael Gove's behaviour during the campaign: "He pushed it that bit too far.
"He told David Cameron that he was not going to play a prominent role in the Leave campaign, only for two days later to become chair of the campaign.
"He made it very, very personal about David Cameron."
You can watch Oliver's full interview with Iain above.
Unleashing Demons: The Inside Story Of Brexit by Sir Craig Oliver is available in bookshops now.