Casey Kicks Back At Integration Report Critics
5 December 2016, 18:01 | Updated: 5 December 2016, 18:41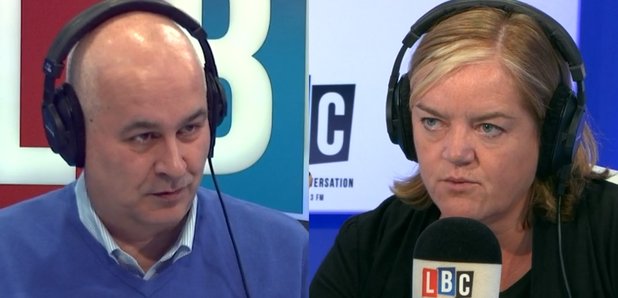 Dame Louise Casey kicks back at criticism of her report - saying that talking about integration is the only way to fight against Islamic extremism and the far-right.
Talking to Iain Dale she refuted claims that she has focused excessively on Muslims and said that resolving issue over integration iOS the only way we can defeat extremism.
"I think if we don't grab this and say let's have a dialogue let's work out how we do this."
"Then you do give way to the extremists, the far right in some areas of the country."
"This is a gift to them and every time these things happen every time there's some political correctness on the front page of The Daily Mail you get the far right loving it."
"It's appalling it they're using it to basically foment racist nastiness and on the other hand you've got Islamic extremists saying nobody has a chance in this country if you're a Muslim. Both those extremes are patently wrong."
"They dividers they make us all suspicious and hateful towards each other but most just want to get along in the world and get on with each other."
"There's no mischief in trying to talk about that stuff because otherwise we give way to the nasty people in our society and that's my biggest goal, my mission is to stop these nasty hate mongering people tearing my wonderful country apart."