Chris Grayling Defends Trip To Qatar On Day Commuters Face Rail Fare Hike
2 January 2018, 17:31 | Updated: 2 January 2018, 18:30
Chris Grayling has defended his decision to be in Qatar on the day commuters faced the largest hike to rail fares in five years.
In his first broadcast interview of the year, the Transport Secretary said his two-day visit to the Middle East was "really important" to promote British trade post-Brexit and help the country "get more jobs".
Labour has accused Mr Grayling of going "into hiding" as protests broke out at 40 stations as train tickets rose by an average of 3.4 per cent.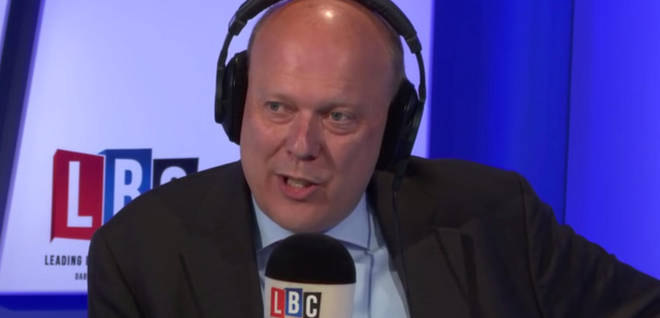 The increase will see annual season tickets go up by more than £100.
The MP for Epson told Iain Dale he wants rail rates to come in line with inflation, but insisted his trip to Qatar was necessary.
He said: "The fare increase was announced a month ago and I've actually done radio interviews about it and answered questions in the House of Commons.
"I don't think I've shirked the issue, but I think it's really important we get out and try and win business for Britain.
"Today my presence in the country doesn't make any difference - I can make a difference trying to help Britain get more jobs."
... and you can listen to the full interview below.