Iain Dale's Thundering Take On Corbyn's Speech Is A Must-Watch
27 September 2017, 17:45 | Updated: 27 September 2017, 19:46
"Jeremy Corbyn says his party will not tolerate abuse, unless of course it's anti-Semitic," Iain Dale thundered as he ripped apart the Labour leader's speech.
Mr Corbyn was given a hero's welcome as he delivered a keynote speech at the Labour conference in Brighton on Wednesday.
He said his party was a "government-in-waiting" as he told the Tories to "pull themselves together".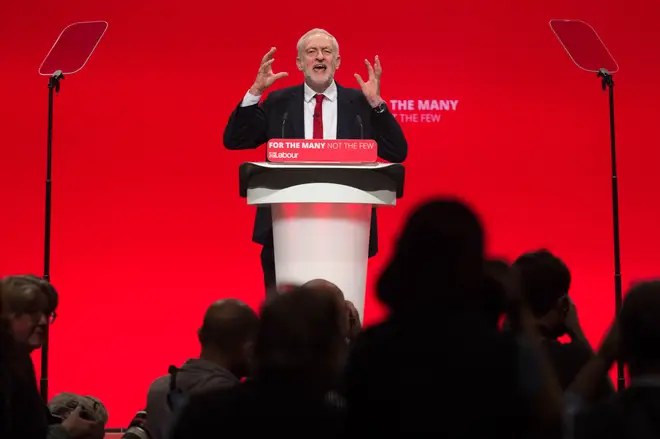 Speaking for well over an hour, the Labour leader floated plans to bring in rent controls in individual cities, as seen in Berlin and New York.
Last year Iain was full of praise for Mr Corbyn and his "prime ministerial" speech, but his words this time round left a sour taste in the LBC presenter's mouth.
He said: "I thought it was an absolute stinker to be honest.
"It basically consisted of all of these different things: Tories bad, Tories useless, Labour good, government-in-waiting, hit the rich, media bad, big companies bad.
"I thought it was actually quite depressing, it was depressing in length it lasted about an hour and 20 minutes - the longest party leader speech I think I have ever heard ."
The LBC presenter continued: "'We won't tolerate abuse', [Jeremy Corbyn] says, that was a quote from his speech, unless of course it seems to be directed at the female political editor of the BBC.
"'We won't tolerate abuse', he says, unless of course it's anti-Semitic because there's a real problem at this conference about that, he didn't address that in his speech at all."
Watch above and see if you agree with Iain Dale.