Cure For Baldness? Iain Dale Shares Old Photos Of Himself… With Hair!
9 May 2018, 17:59 | Updated: 9 May 2018, 18:18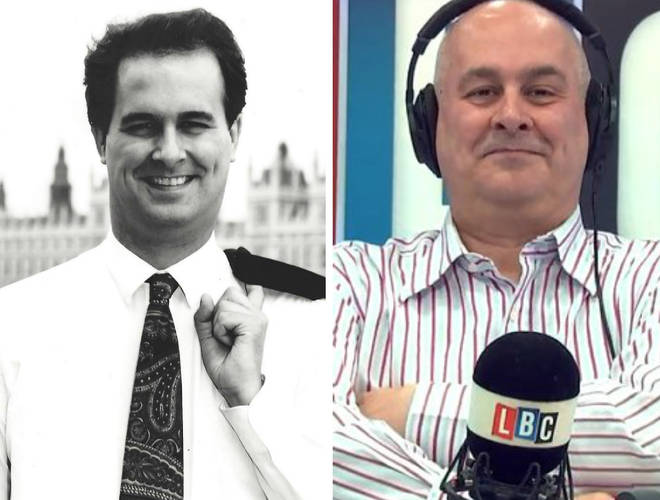 Iain Dale has shared a number of old photos of himself with hair on the same day researchers announced a potential cure for baldness.
Scientists believe a drug originally intended to treat osteoporosis could end hairless altogether.
It contains a compound which targets a protein that acts as a blocker for hair growth and plays a key role in baldness.
After two days, the measured rate of hair growth increased significantly in the treated follicles.
Although the discovery is yet to be tested in clinical trials - it could open up a whole new approach to treating hair loss in both men and women.
And if you were wondering what LBC's very own Iain Dale looked like with a full head of hair - wonder no longer.
He's shared these photos below as he discusses the topic on his show this evening.
"If I could change one thing it would be to have hair again," Iain said.