Cynical Caller Doesn't Come Up For Air During Epic Brexit Rant
23 June 2017, 18:50 | Updated: 23 June 2017, 18:56
Iain Dale struggled to get a word in edgeways when Nigel phoned LBC and embarked on one of the biggest Brexit rants yet.
The Conservative voter said he was "losing my mind" with the way Theresa May was handling Britain's departure from the European Union.
Nigel did not come up for air as he described the Prime Minister as a "car crash" who "falls over at every obstacle" during his three minute tirade.
Confessing he was "cynical about everything" - the caller predicted the UK would end up with "compromised" deal once the "dithering" negotiations had been completed.
"It makes me feel like locking the doors, closing the curtains and thinking 'let's get this out of the way'," he fumed.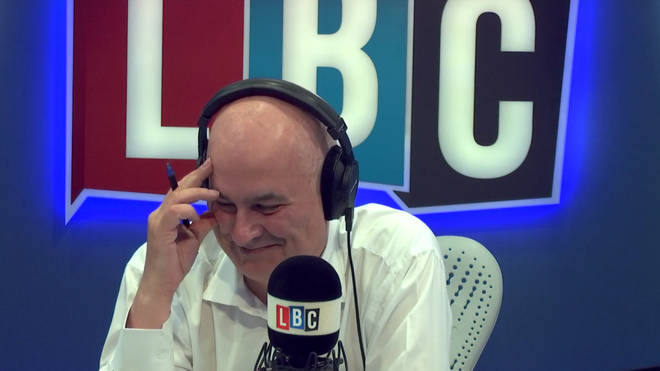 The epic verse won the praise of LBC listeners who called on Nigel to be sent to Number 10 immediately.
Once the pitch was over, Iain noted: "Do you know there's all sorts of people driving around the M6, the M25 at the moment thinking 'Yep, Nigel may be a cynic but he is right'."
Watch and share the full rant in the video at the top of this page.