Iain Dale's Debate On A No-Deal Brexit Got VERY Heated
16 October 2018, 08:48
This LBC debate on what will happen if Britain leaves the EU without a deal got very heated when Gina Miller objected to a comment from a Conservative MP.
Iain Dale hosted MP Stewart Jackson, a former advisor to David Davis, along with Ms Miller to debate the big news of the day - and it was predictably dominated by Brexit.
Mr Jackson dismissed the idea of a second referendum and criticised Ms Miller for taking the government to the Supreme Court.
She then hit back: "You're being disingenuous quoting the case because actually the case was nothing to do with Brexit. It was to do with the fact that you had a Prime Minister who was trying to bypass parliament. It was ridiculous."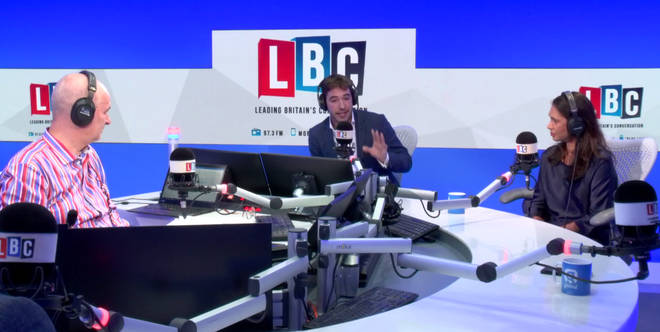 Ms Miller then targeted the idea of leaving the EU without a deal, pointing out that would mean no transition and we don't know what will happen on the morning of 30th March.
Henry Newman from Open Europe insisted we've known all of this all along - and things escalated quickly.
Watch the fiery row in the video at the top of the page.