EU Withdrawal Bill: Dominic Grieve Reveals The PM's Brexit Concession Made To Tory Rebels
12 June 2018, 19:06 | Updated: 12 June 2018, 19:45
The Government has avoided a major defeat on its Brexit Bill after a last-minute concession, Tory rebel Dominic Grieve explains just exactly what the concession was.
Theresa May met with rebel backbenchers moments before MPs voted on an amendment to the EU Withdrawal Bill which would have given them the power to tell her to go back and renegotiate the Brexit deal.
In the end MPs voted by 324 to 298 to reject the House of Lords proposal, with only two Tories voting against the government.
But what exactly has the PM agreed to?
Mr Grieve joined Iain Dale to reveal more.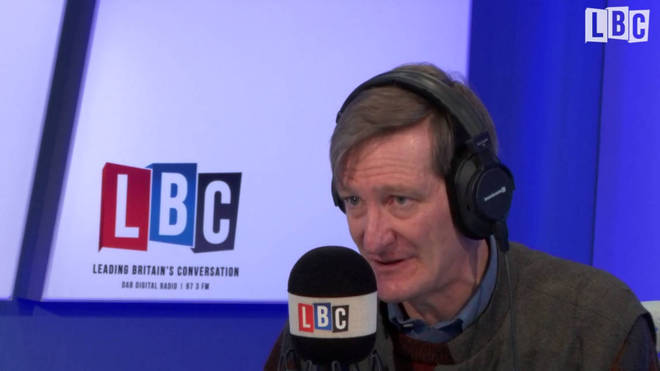 The former attorney general said: "The government agreed that the amendment raised an important issue, that the matter about the ability of Parliament to have a meaningful vote not just on the final deal but also on 'no deal' had to be allowed.
"They are going to work with us to put together an amendment package so when the bill goes to the Lords it will satisfy us and I have the confidence that we will come to an agreed position."
Asked whether such concessions would nowAsked whether such concessions would hamper Britain's negotiating hand, Mr Grieve continued: "I disagree with that entirely.
"There is an incentive for the EU to reach a deal with us for obvious reasons of stability and certainty.
"If you're having two winning partners to a negotiation they're going to reach a deal."
He also warned any attempt by so-called hard Brexiteers to "overthrow" Mrs May would be "completely mad".
"It would be the end of the Conservative party if they succeed," he said.