Donald Tusk's Brexit Ultimatum Only Reaffirms My Vote To Leave: Iain Dale
17 November 2017, 17:46 | Updated: 17 November 2017, 18:00
Donald Tusk has told Theresa May she has two weeks to offer up more money if the EU is to agree to begin Brexit trade talks in December - but this has only reaffirmed Iain Dale's vote to Leave.
The EU Council President says he is "ready" to move onto the next phase of talks, but wants the UK to show much more progress on the divorce bill and the Irish border by early next month.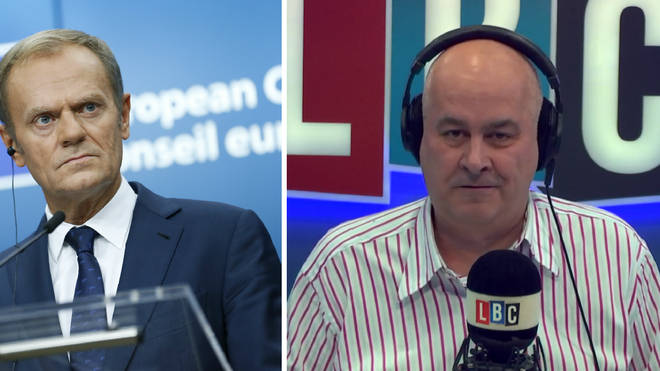 There's been reports the Prime Minister will attempt to break the deadlock by doubling offering her offer to around £40bn in the coming weeks.
But, Mr Tusk's latest ultimatum has only backed up Brexiteer Iain's views.
In a passionate rant on Friday, the LBC presenter said: "Isn't it lovely dealing with these people?
"It actually confirms my view. I voted Leave and nothing that I've seen since has persuaded me that that was a bad decision.
"If this is the way that the European Union and our European partners are going to try and dictate terms to the UK frankly we're better off out."