Emily Thornberry Knocks Theresa May's Appearance With Personal Age Jibe
21 June 2017, 17:42 | Updated: 21 June 2017, 18:13
Emily Thornberry made a personal dig at Theresa May's appearance, claiming the election had left the Prime Minister looking "15 years older".
The shadow foreign secretary made the jibe during an interview with Iain Dale as the Queen revealed the Government's legislative agenda to Parliament.
A number of the Tories' key manifesto pledges were dropped from the speech after Mrs May failed to gain a Commons majority during this month's snap election.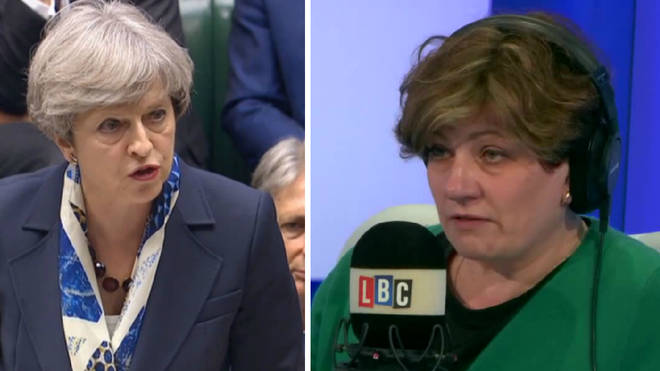 Key points: What's in and what's missing from the Queen's Speech?
Ms Thornberry described the Prime Minister's two-year plan as a "dogs dinner" saying the Government was in "complete chaos".
Iain argued he felt Mrs May appeared to look in "control" in her address to the Commons, despite her disastrous political month.
However, the Labour politician clearly didn't agree as she decided to get very personal.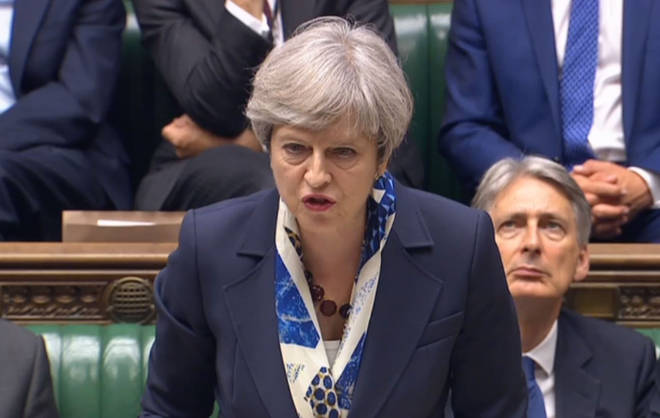 "To be quite honest with you I think she looked 15 years older," Ms Thornberry responded.
"What she was trying to do with her speech was to get back into her comfort zone by talking the way she did when she was home secretary, to the golden days of that.
"This wasn't a speech that was about a vision for Britain or where they wanted to take Britain, they really are hanging on by their finger nails to power."