Ex-Ukip Deputy Chairwoman Takes On Remainers In Huge Brexit Row
17 October 2018, 21:17
One of LBC's most explosive Brexit debates was sparked when the former deputy chairwoman of Ukip accused Remain MP Dominic Grieve of living in a "little London bubble".
Suzanne Evans let rip at the former attorney general, Guardian journalist Zoe Williams and Labour MP Luciana Berger during Wednesday's edition of Cross Question.
Ms Evans warned of a "price to pay" if Britain's vote to leave the EU was in someway overturned.
"Why on earth did you vote in Parliament seven times for an EU referendum if you didn't think it was deliverable?" she thundered at Mr Grieve - who is backing a so-called People's Vote.
"I'll tell you why, because you never thought for a single moment that you were gonna lose.
"You never thought for a minute that the people of this country might actually decided to leave the European Union.
"You have no idea how angry people are out there," she continued. "They know what they voted for."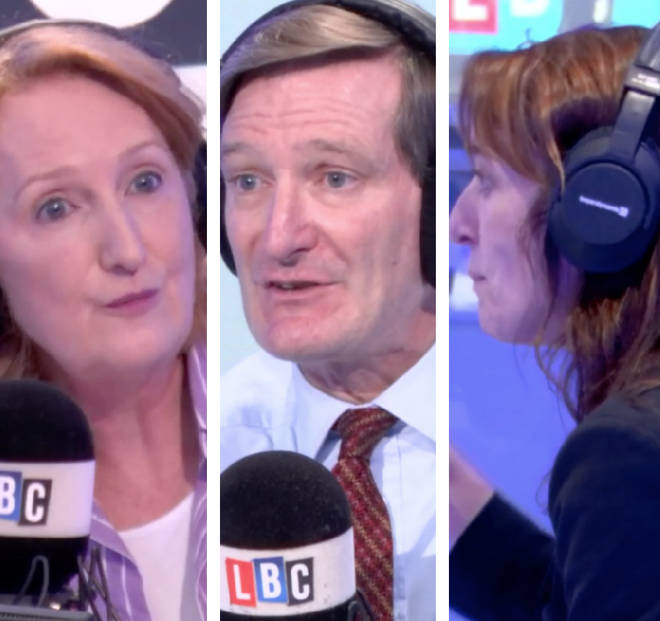 After the Ms Eans was finished, Ms Williams was quick to intervene.
The Guardian journalist pointed to polls which show a number of voters did not know Brexit meant leaving the Single Market or Customs union.
But as Ms Evans tried to put in a response, Ms Williams hit back: "Never mind what you think for a second love - look at what the numbers say."
LBC listeners loved to row - and you can watch it in full above.