George Osborne Rules Out Standing For London Mayor
15 March 2018, 18:21 | Updated: 15 March 2018, 18:35
George Osborne will not stand for London Mayor in 2020, but hasn't ruled out a return to politics in the future.
The former chancellor told LBC it would be conflict of interest with his current job editing the Evening Standard.
He was speaking during an exclusive interview with Iain Dale on Thursday.
"I don't think it's possible to do that and [run for Mayor] - although it's a great job".
Asked whether he had ruled out a return to frontline politics, Mr Osborne added: "I'm very interested in politics, I'm a Conservative.
"But I am not rushing to return to frontline politics and although I don't rule it out… it's not what I'm thinking at all."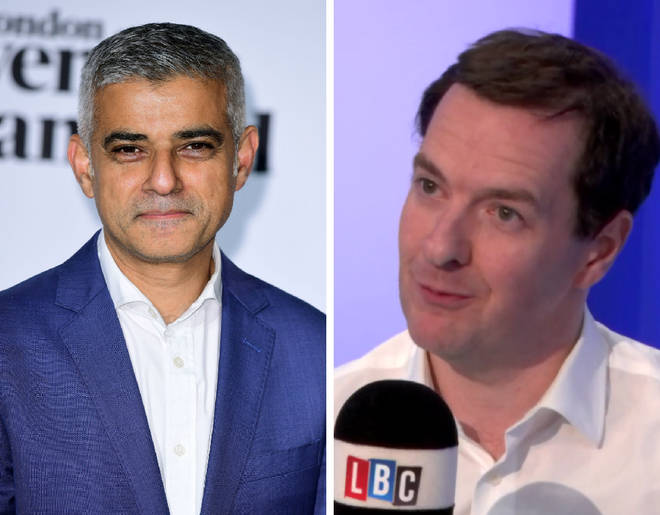 Meanwhile, the Evening Standard editor has said he doesn't regret not planning for a Brexit vote.
The former chancellor said it would have been "extraordinary" for a pro-Remain government to plan for its departure from the EU.
"Any plan we came up with, which probably would've included staying in the Single Market, staying in the Customs Union, would've been bitterly contested by those who just won the referendum," he told Iain.