Give Children The Vote To Stop Obesity: Iain's Shocked Reaction Is A Must See
23 January 2018, 16:54 | Updated: 23 January 2018, 16:56
The President of the Royal College of the Paediatrics and Child Health, Neena Modi, has called for parents to have an extra vote per child in order to stop the UK's childhood obesity crisis.
Childhood obesity in the UK is reaching epidemic proportions with British children leading the way when it comes to topping the scales in Western Europe. 
But, a new suggestion from Britain's leading paediatrician left Iain Dale shocked. 
Professor Neena Modi has called on the UK government to give parents an extra vote for every child in their family in order to stop politicians ignoring the "disastrous neglect of child's health."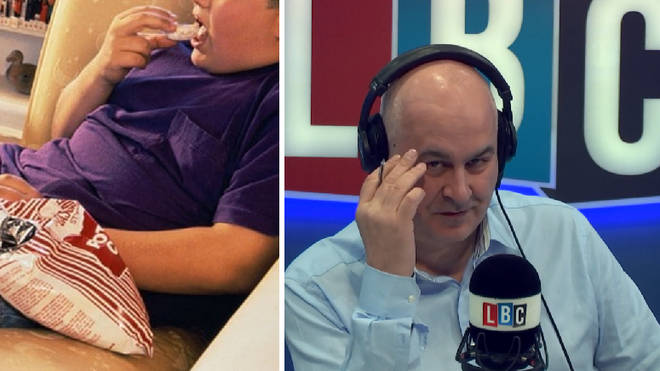 Iain said that it was a "barking mad preposterous idea." Professor Modi defended her decision stating that "we live in a democracy and each and everyone of us have a right to elect our representatives." She continued, "a quarter of the population is being denied its right to vote." 
Continuing to be shocked and bemused Iain asked whether Professor Modi was "seriously suggesting that a parent with nine children should have nine times more votes than I as somebody with no children should have?" Modi defended her stance saying children deserved a "democratic right to vote," referencing history she highlighted how one hundred years women were denied the vote. 
The President of the Royal College of the Paediatrics and Child Health said the lack of vote for children could explain the lack of action on childhood obesity. 
Iain argued that all the proposal would do is "reward poor parenting with extra votes." Professor Modi responded that parents have "their best interests at heart" and thus could be trusted to do the right decision.