"Harrowing" IDS Responds To Disabled Pensioner's Call
18 March 2016, 22:04 | Updated: 25 August 2016, 07:08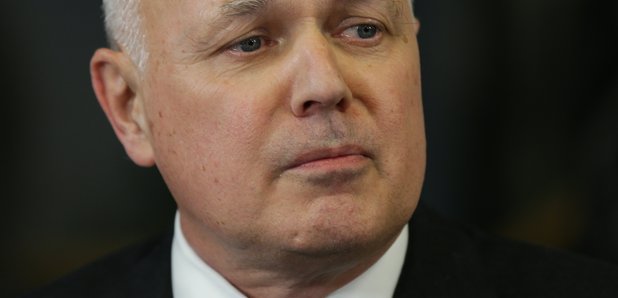 This is what happened when LBC played a heartbreaking call from a disabled pensioner to Iain Duncan Smith, who has resigned as Work and Pensions Secretary.
"I've got very upset," Suzie told Iain Dale in May 2015. "I'm both disabled and a pensioner...in the manifesto Mr Cameron claims that he will not touch the DLA. I don't understand - without my DLA I wouldn't be able to live.
"I wouldn't be able to afford anything. I'm alone and I'm isolated and I don't have a family.
"I have a lovely unpaid carer who's about the only friend in the worlld I have. Without that, I don't know what I'd do."
Suzie told LBC that she couldn't bring herself to say Iain Duncan Smith's name, but urged him to listen to the people who were upset over the prospect of cuts to disability allowances.
A month later in June 2015, in the wake of his Budget fist pump celebration, the former Work and Pensions Secretary spoke to Iain Dale - who played him the recording of Suzie's heartbreaking call.