Iain Dale And Lord Heseltine Go Head-To-Head In Spiky Brexit Interview
7 March 2018, 18:49 | Updated: 7 March 2018, 19:15
This is the moment Iain Dale locked horns with former deputy prime minister Lord Heseltine in a spiky row over Brexit.
The LBC presenter clashed with the Tory europhile after Donald Tusk warned any UK-EU deal would not make trade "frictionless or smoother".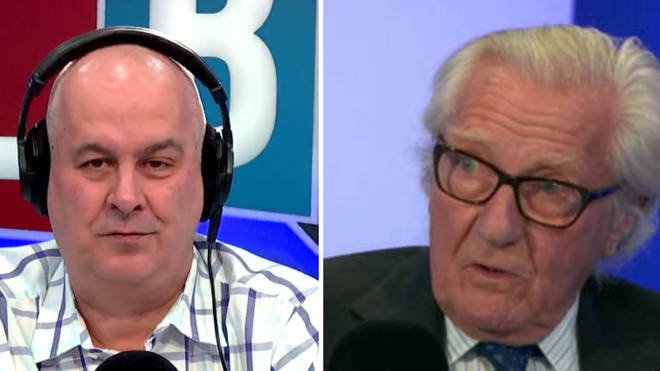 - Tusk: 'We do not want to build a wall between the EU and Britain'
Unveiling the bloc's draft guidelines, the EU Council president claimed it would be the first time in history that a free trade agreement would "loosen, not strengthen, economic ties".
During a tetchy interview, Lord Heseltine defended the EU's stance, telling Iain: "We are the ones going, we are the ones breaking up the arrangement.
"They're not going to allow us, by our own doing, to endanger their overall vision of a United Europe."
But, Iain retorted: "And this why these extremist parties all over Europe are doing so well because the political elites are acting in their own interests rather than the interests of their own people."
Watch the pair clash above.