Iain Dale Tells Business Secretary: "PM's Deal Is Not Proper Brexit"
5 December 2018, 20:36 | Updated: 5 December 2018, 20:41
The Business Secretary was told Theresa May's deal is not a "proper Brexit" during an Iain Dale grilling on Wednesday night.
It came as Greg Clark defended the Prime Minister's withdrawal agreement, insisting it was the best option available to the UK.
MPs have continued debating Mrs May's proposal, ahead of a crunch vote in the Commons next week.
She is faced with a rebellion from both Leave and Remain politicians, with Labour also vowing to vote against it.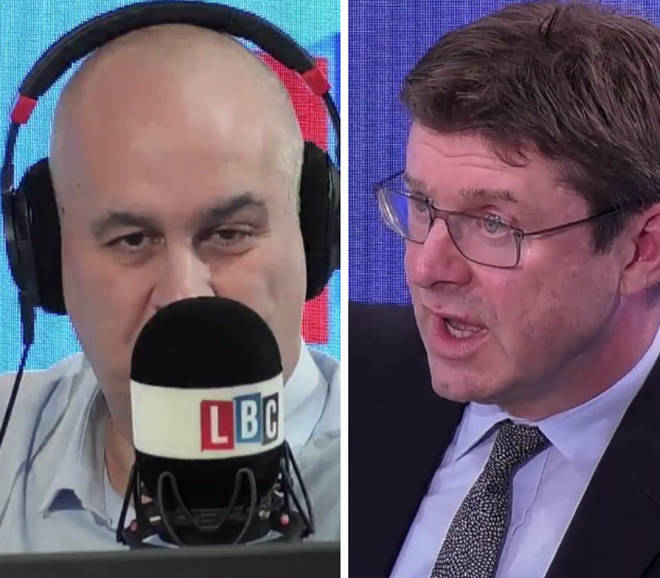 In an LBC interview, Mr Clark said the deal was "fair" to both the 52% and the 48%.
"It faithfully implements Brexit, but it allows us to continue to prosper and to trade," he added.
But, Iain rejected the statement, hitting back: "It doesn't does it.
"We remain in the Customs Union seemingly unless the EU allows us out of it.
"We remain allied to the Single Market in regulations which we have no control over.
"That's not a proper Brexit is it."
Watch above.