Iain Dale Criticises Idea Of Vote On Final Brexit Deal
2 May 2018, 18:00
Iain Dale said Vince Cable's vote on final Brexit deal is essentially a second referendum in disguise.
Liberal Democrat leader Vince Cable told Iain Dale about the idea of a "People's Vote" where Britain gets a say on the final Brexit deal.
Vince Cable argues the ballot paper for this new referendum would have the option of accepting the deal, or remaining within the EU.
After finding out what Vince Cable believes the ballot paper would look like, Iain Dale argued that the vote is simply a second referendum in disguise. Iain argues that the other option should instead be the option of leaving the EU without any deal at all.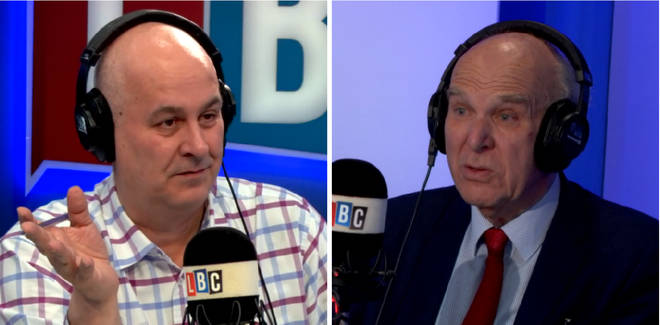 Vince Cable defended his position.
"We are the only party which is making this case for a vote on the final deal."