Iain Dale Cuts Off Caller Who Won't Let Him Talk In Explosive "Fake News" Row
31 May 2018, 17:55 | Updated: 31 May 2018, 18:41
Iain Dale had no choice but to cut this caller off during a massive row over "fake news" because he simply would not let him speak.
Andrew repeatedly tried to suggest news outlets only covered stories "where there is an agenda for the West to gain political mileage out of".
He accused the likes of the BBC, ITV, Sky News and Channel 4 of "pushing their own agenda", although struggled to back up his point.
But Iain became increasingly frustrated when the caller kept talking over him every time he tried to speak.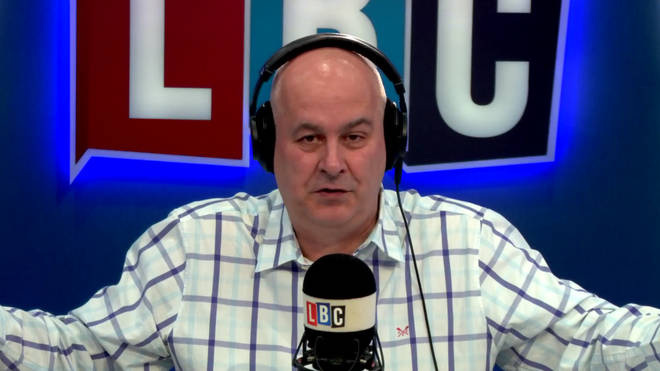 After a gruelling battle which lasted over six minutes, Iain simply couldn't stand it anymore.
"Andrew!" Iain yelled, "will you listen" - but the caller ignored him again.
So Iain slammed the fader shut and finished: "What is the point? What is the point? If somebody isn't actually willing to listen to what you're saying, what is the point?"
The row was quite something, and listeners loved it.
How @IainDale stays sane I don't know! But it's all amazing listening for the rest of us who aren't Andrew from Reading! Go, @LBC

— adele geras (@adelegeras) May 31, 2018
After having a few moments to reflect on the row, Iain just had to issue this message to the people who always cry "fake news" about the media: