Iain Dale Defends 'Roly Poly Goalie' Over 'Piegate'
21 February 2017, 18:15 | Updated: 21 February 2017, 18:18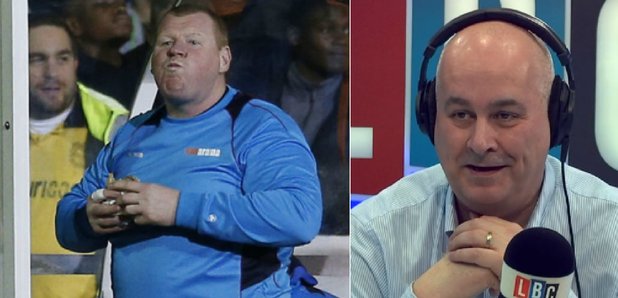 Iain Dale says that we need to lighten up about Sutton United's Wayne Shaw eating a pie in the dugout: "It's the kind of eccentric, maverick episode we love in Britain!"
In the space of just 24 hours, Shaw has gone from being the little-known sub goalie for Sutton to losing his job and being ridiculed on social media. All of this was because he ate a pie - a move which may have violated the FA's betting rules.
Iain Dale says he's suffered enough and moreover, this is exactly the kind of incident we used to love in football.
"We just have to put this story down to one of those maverick, eccentric British incidents that we love in this country - rather than try and make Wayne Shaw feel any worse than he already clearly does."
Iain isn't the only one worried that football is taking the incident a little seriously, with Gary Lineker saying "day by day football is losing its heart and its sense of humour."