Iain: Enough Brexit Catchphrases, Let's Get On With It
6 December 2016, 18:17 | Updated: 6 December 2016, 18:19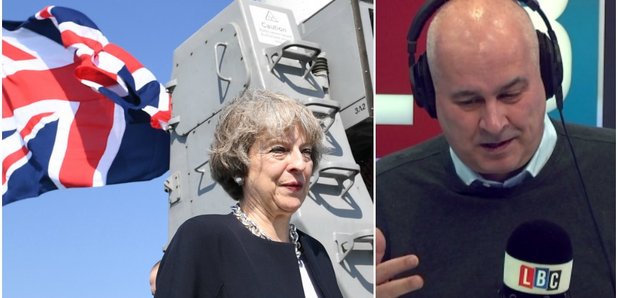 Theresa May's been using the phrase "red white and blue Brexit" over and over again today. Iain Dale would prefer that she just got on with making Brexit happen.
A few months after "Brexit means Brexit" left a lot of people scratching their heads, the Prime Minister debuted a new catchphrase today when she pledged a "red white and blue Brexit".
Government Will Publish Brexit Plan Before Article 50
It left plenty of politicians and analysts confused once again but in Iain's opinion it's time for No 10 to focus on the details of Brexit and not worry so much about spinning it.
"Can we get beyond these soundbites?
"Nobody knows what a red, white and blue Brexit means," said Iain. "So why on earth come out with this?
"We don't need to be patronised in this way! We understand what a hard Brexit means, we think that's what we're probably going to get.
"So red white and blue Brexit? Enough, thank you!"