Iain Dale: Tory candidates should be 'jumping for joy' this evening
11 November 2019, 22:21 | Updated: 12 November 2019, 07:04
Iain Dale said he thought that Nigel Farage's decision will have a 'material impact on this election' and that 'Conservative candidates should be jumping for joy'.
He explained that in the South West in particular, if you are pro-Brexit, you have 'only one option'. Before that, a vote for the Brexit Party might have seen a Liberal Democrat MP getting elected.
Iain went on to say that the Conservative win in the 1983 General Election, which saw a massive majority of 144, was partly caused by a split opposition between Labour and the Liberal-SDP alliance which allowed the Conservatives to come through the middle - particularly in 'northern seats'.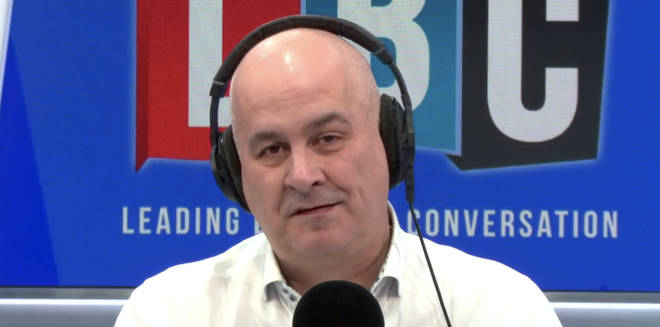 He said: "In the south-west and in parts of the south-east, the Liberal Democrats were hoping to make sweeping gains. They may still do that.
"But this decision means that if you're a Brexity person in the south-west of England, you only have one option now - voting Conservative.
"Before, the Brexit Party would have split the Brexit vote and that might possibly have let the Lib Dems in to win all those seats that they won in 2001, 2005.
"It's unlikely that that is going to happen now, I would say."