Iain Dale's Analysis Of David Davis's Resignation Having Spoken To Brexit Secretary
9 July 2018, 08:35
Iain Dale revealed what David Davis told him immediately after resigning as Brexit Secretary.
Mr Davis quit as Secretary of State for Exiting the EU, saying it looks "less and less likely" the Government will deliver on the promise to leave the customs union and single market.
Iain spoke to Ian Collins having just got off the phone to the Tory MP and revealed he wasn't surprised by the resignation.
He said: "After what happened on Friday at Chequers, it was almost inevitable. I was quite surprised he didn't resign immediately after that.
"I asked him why he didn't do it on Friday He said 'It wouldn't have been right as we didn't have our phones. I wouldn't have been able to call my constituency chairman, which I would need to do before I did it. And I wanted the weekend to think about it.'
"He come under a lot of pressure from people to stay, but if I was him, I'd have done the same thing."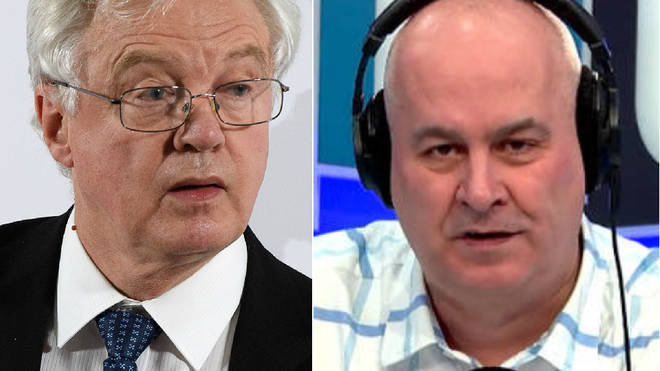 Ian says Mr Davis will not regret his decision at all, adding: "He was very cheerful. He clearly thinks he's done the right thing.
"I remember a conversation in 2008 when he resigned as Shadow Home Secretary. He was convinced he'd done the right thing then, he's certainly convinced he's done the right thing now.
"He believes that the agreement that was reached on Friday is something that will never be implemented. The EU will reject it anyway.
"It means we can't make our own trade agreements, we respectively become a rule taker. It's the worst of all worlds."