Iain Dale's Emotional Tribute To Gordon Aikman
4 February 2017, 10:00 | Updated: 4 February 2017, 11:07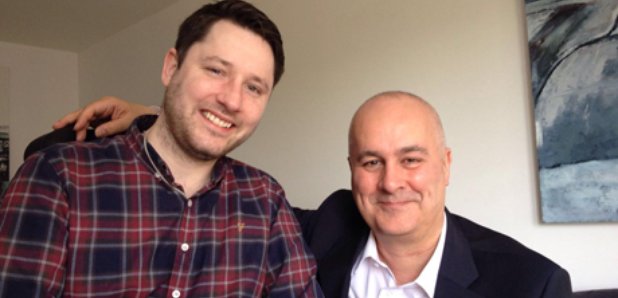 Here LBC Presenter Iain Dale pays an emotional tribute to his friend and campaigner Gordon Aikman, who died from Motor Neurone Disease aged just 31.
Gordon raised a staggering half a million pounds for research into the incurable disease after he was diagnosed at just 29.
Here his friend and LBC Presenter Iain Dale pays tribute to Gordon.
He said: "You know when you see a name flash up on your phone and you know it's bad news. Well I was watching question time last night when my phone went and it was Joe Pike.
"You may remember Joe used to be one of our reporters at LBC, he's one of my closest friends, and he's married to Gordon Aikman. Joe had rung me to tell me that Gordon had died.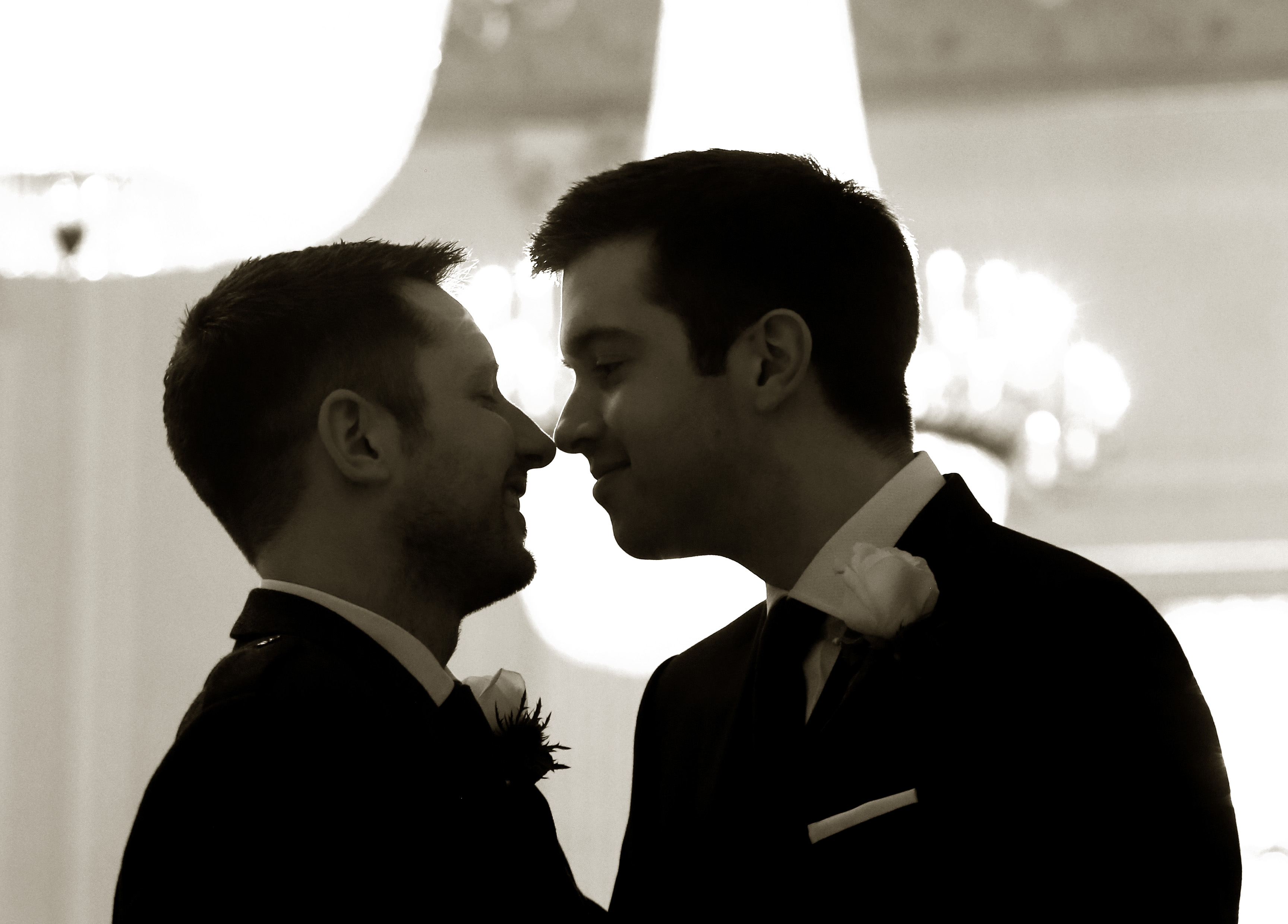 "When Joe left LBC, he went to Edinburgh to work for ITV News. He'd met Gordon as a student but they rekindled their friendship and it soon developed into something more.
"They were one of the closest couples I've known, totally devoted to each other like two peas in a pod, and then Gordon was diagnosed with MND.
"We followed his battle with MND through the ups and downs, most of us would have struggled to cope with what Gordon has had to go through. But instead of wallowing in self-pity, Gordon turned a massive negative into a massive positive.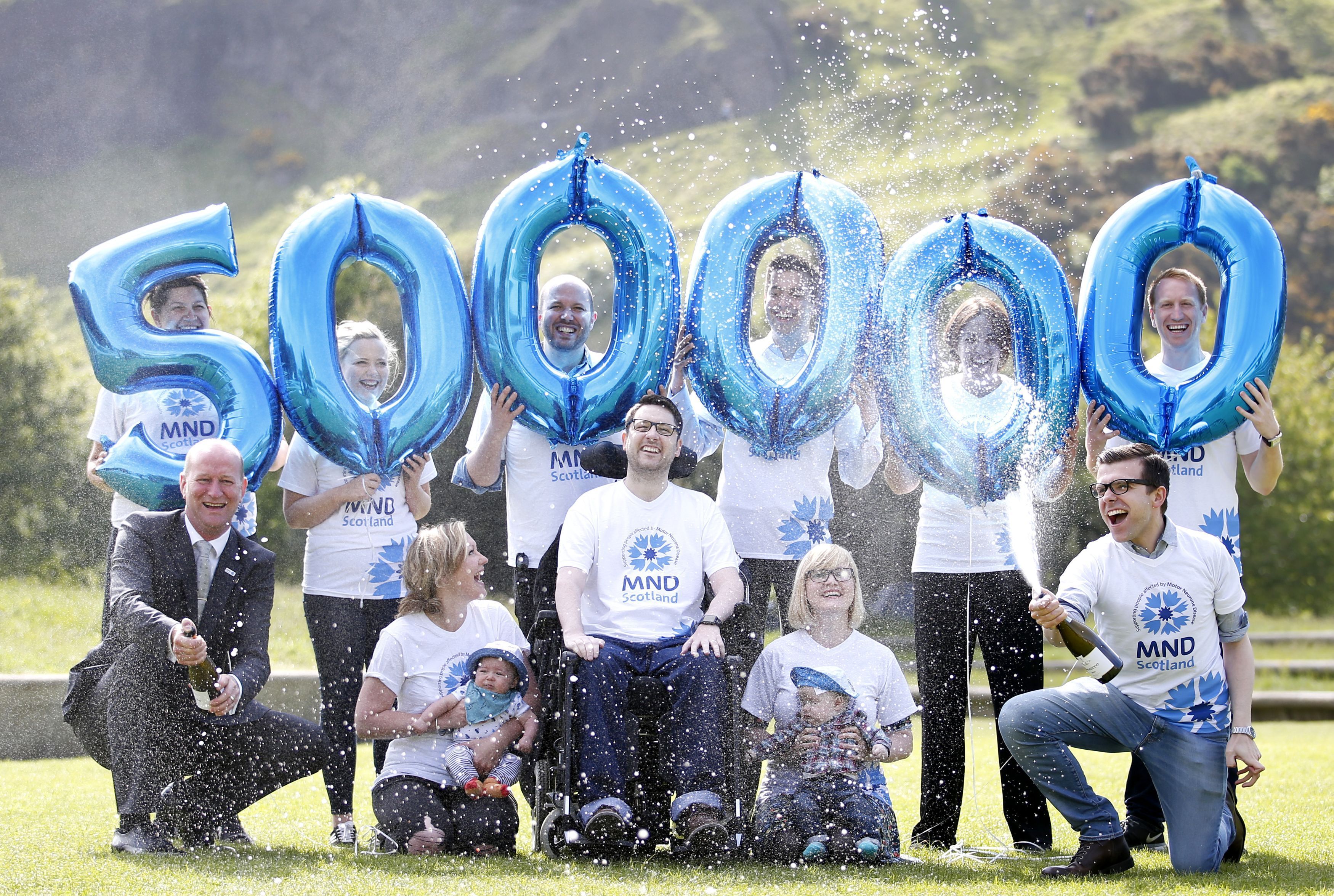 "He set out to raise money for MND research, but even he could never have imagined how successful his initiative would be. So far he's raised more than £540,000 on his JustGiving page.
"But it's the way he remained cheerful, optimistic and positive throughout, which was inspiring to so many. He refused to let what was happening to his body defeat him.
"Not only did he raise money, he proved a hugely successful advocate for MND research. His efforts put the subject at the top of the political agendas and he actually managed to change government policy.
"Both in Holyrood and Westminster. Few of us will ever go to our grave knowing that we made a difference. Well Gordon has.
"He, Joe, and his wider family must be incredibly proud of what he has achieved.
"I remember going to Joe and Gordon's wedding, nearly two years ago now, even then the MND had reached a position where Gordon found it difficult to walk unaided. But he was determined to walk up the aisle. And he did.
"There wasn't a dry eye in the house for the first dance. It was a real privilege to be there.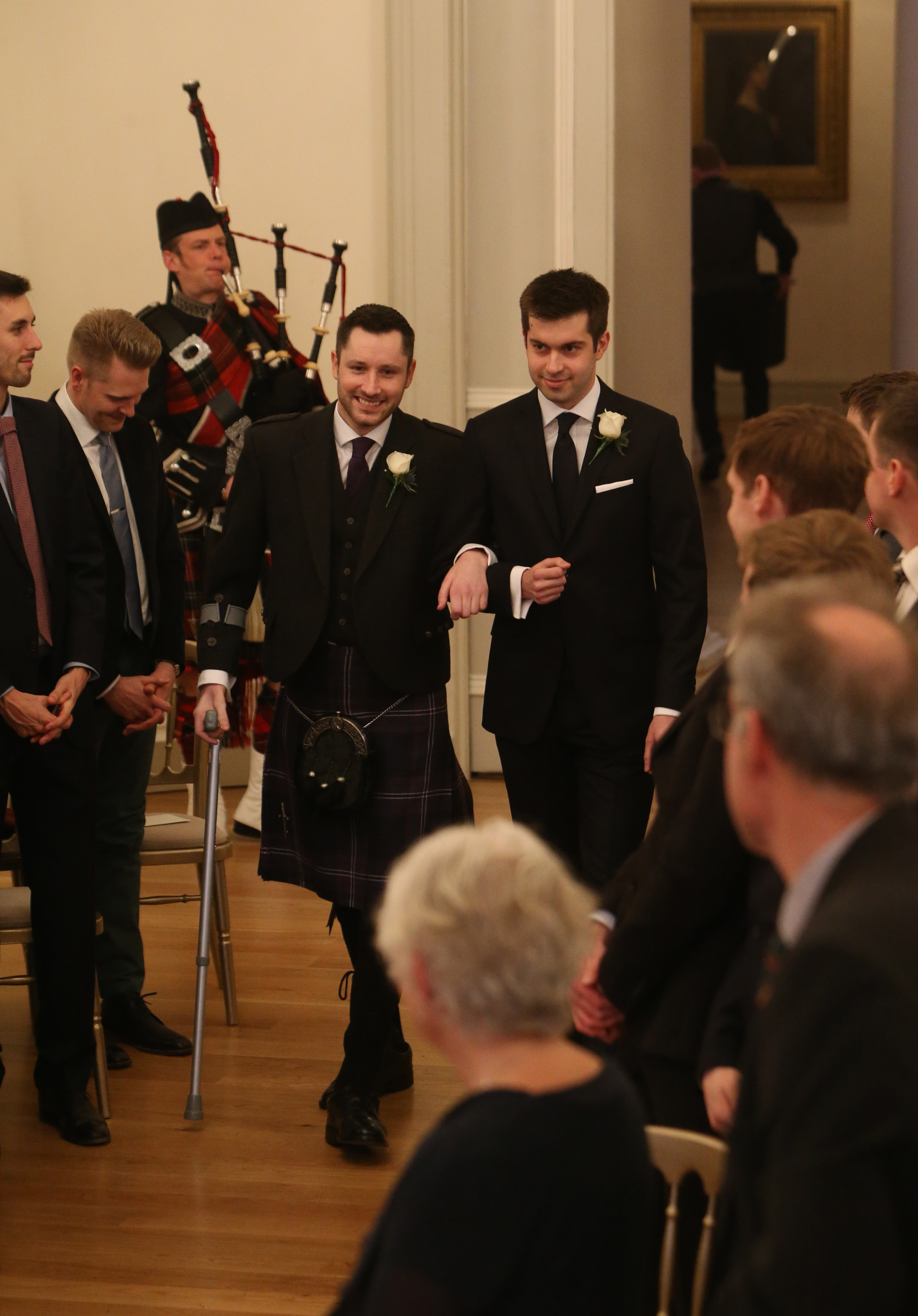 "Last year my producer Jagruti and I travelled up to Scotland to see Joe and Gordon, and to record an interview with them.
"We found Gordon in very good spirits and still full of his characteristic positivity, but in my mind I knew this would be the last time that I saw him. And so it proved to be.
"To die at the age of 31 shows just how unfair this life can be. But it also shows how we must all seize the day. That's just what Gordon Aikman did.
"His legacy will live on in the lives of all of us who were lucky enough to know him and be his friend.
"I know from the text, tweets and emails I've received since we started broadcasting Gordon's diary how special he became in many of your lives.
"He saw a lot of the tweets that you sent in response to listening to him on LBC, and I've got no doubt that he took great encouragement from them.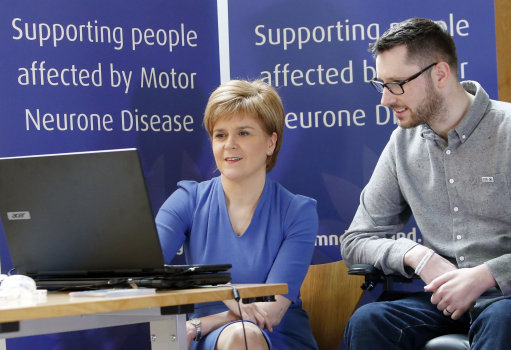 "Many of you donated to his JustGiving fundraising page, and I know what he would say now. He would say "don't cry, don't be sad, pledge some money to make sure that in future no one has to go through this again".
"What he'd really like me to do now is urge you to go to JustGiving.com/GordonAikman and donate, and I hope you'll do so.
"Gordon if you're listening to LBC in some celestial heaven, rejoice in the fact that everyone who knew you, loved you, everyone who knew you was in awe of you.
"You made such a difference to all of our lives. Your bravery and fortitude inspired us. Your parents were so lucky to have such a talented son, and you and Joe were and are the loves of each other's lives and will be forever.
"Thank you for letting us all into your lives."