Iain Dale's Very Sparky Row With Labour MP Over Corbyn And Venezuela
7 August 2017, 19:36 | Updated: 8 August 2017, 15:33
This is the very heated row which took place between Iain Dale and Labour MP Chris Williamson over Jeremy Corbyn's stance on Venezuela.
The Labour leader has broken his silence by condemning the recent violence in the South American country, but stopped short in criticising President Nicola Maduro.
Mr Corbyn said "dialogue and a process" was needed to improve the situation in the South American nation.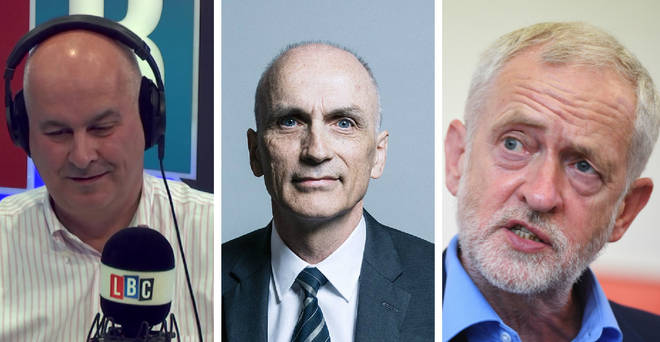 The country descended into chaos after a disputed vote which gave Mr Maduro's ruling socialist party almost unlimited powers.
More than 100 people have been killed in four months of anti-government protests, with hundreds more in prison.
As a backbencher, Mr Corbyn hailed former Venezuela leader Hugo Chavez as an "inspiration to all of us fighting back against austerity and neo-liberal economics in Europe".
He also backed a number of parliamentary motions linked to the country, including one which congratulated Mr Maduro on his election as president and called for closer ties with Venezuela.
During the feisty spat, Mr Williamson who is MP for Derby North and Shadow Home Office Minister, defend his leader's stance.
But, when Iain challenged him, things turned very heated.
Watch the clash in full below.