Iain Left With Hands On Head During Fierce Russia Row With University Lecturer
14 March 2018, 18:33 | Updated: 15 March 2018, 14:54
Iain Dale was left in despair as he clashed with a university lecturer over Jeremy Corbyn's response to the PM's statement on Russia.
The Labour leader has come under fire from MPs on his own backbench following his apparent reluctance to blame Moscow for the Salisbury nerve agent attack.
It's after Theresa May announced she would expel 23 Russian diplomats from the UK who had been identified as undeclared intelligence officers.
The PM said no ministers or the Royal Family would attend the Fifa World Cup in Russia later this year.
Mr Corbyn described the Salisbury attack as an "appalling act of violence", as he urged the government to ensure its response is "decisive, proportionate and based on clear evidence".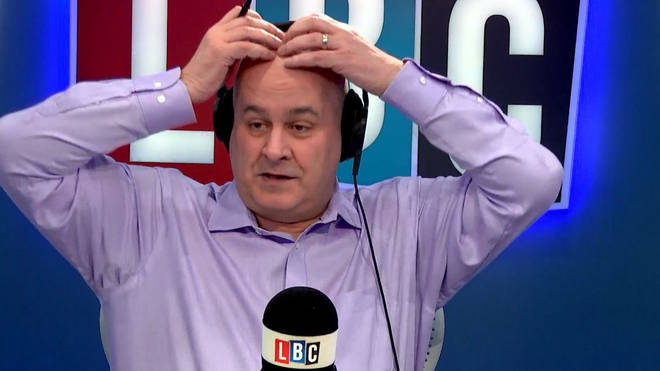 He was then heckled as he asked whether Mrs May had accepted the Russian government's request for a nerve agent sample to be handed to them.
In an explosive interview, Iain clashed with Dr Tara McCormack as the lecturer in International Politics at the University of Leicester backed the Labour leader's position.
At one point, Iain became so frustrated he was literally left with his hands on his head.
Watch the fierce row above.