Internet Giants Could Face Fines Over Extremist Content, Minister Suggests
7 June 2017, 18:23 | Updated: 7 June 2017, 18:38
Fines could soon be introduced for internet giants who fail to deal with extremist content online, a Tory minister has suggested.
It comes after LBC exclusively revealed a Youtuber who featured in the "Jihadis Next Door" documentary has had his content blocked in the UK.

Yesterday it was revealed Abu Haleema (pictured), a British Muslim radical activist, was an associate with one of the London Bridge attackers.

Despite Youtube signalling Mr Haleema's content was within their rules - the company has told LBC's Vincent McAviney a legal block had been added to his account today (Wednesday).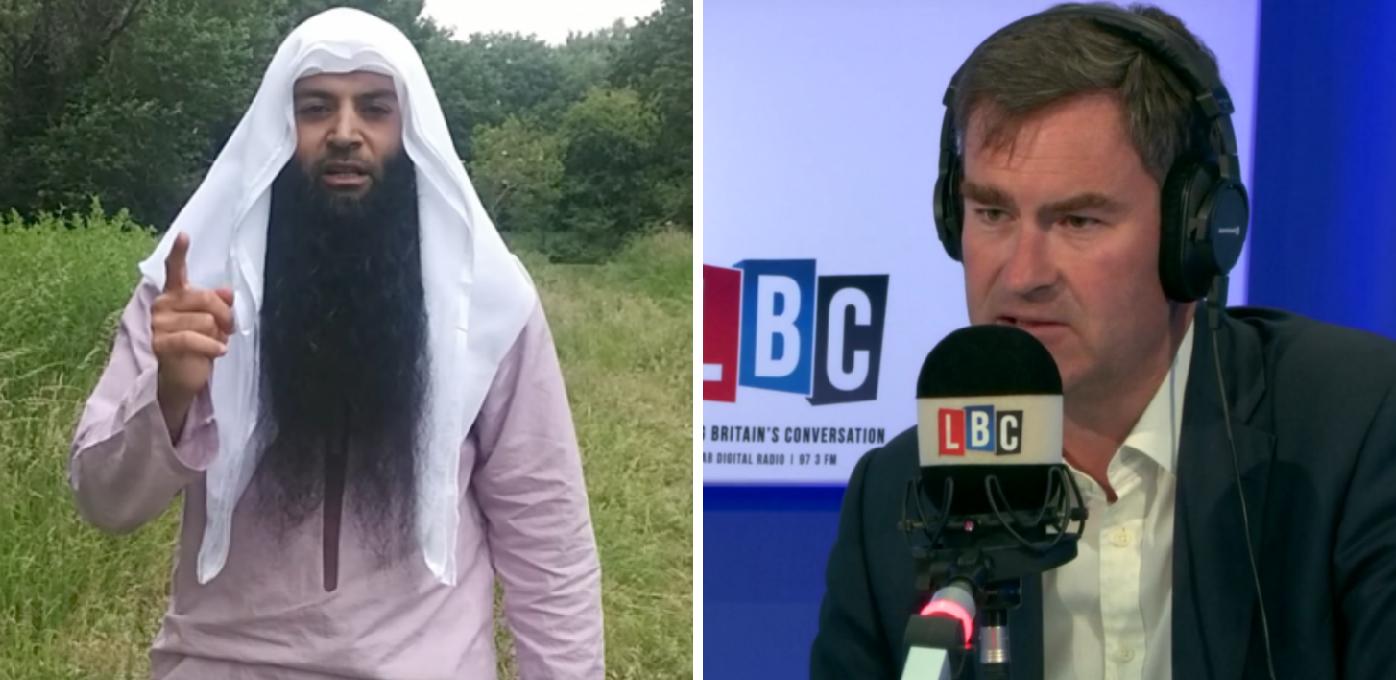 The material is, however, still accessible abroad and even through a private network here in Britain.

Responding to LBC's investigation during an LBC Election Call, David Gauke, the chief secretary to the Treasury said it's time for a crackdown.
EXCLUSIVE: Abu Haleema the YouTuber who featured in 'The Jihadis Next Door' has had his content blocked in UK: https://t.co/ejcJRINzgk pic.twitter.com/IBSZ7pyvEz

— Vincent McAviney (@Vinny_LBC) June 7, 2017


"We have to consider all our options," Mr Gauke replied when asked if a Tory government would consider imposing fines.

"If you're legislating for something then clearly you've got to have sanctions for failing to comply."

He added: "If we cannot get there by co-operation then the next step is legislation and if you breach legalisation there has to be a punishment."