Man Who Lost Brother In IRA Attack On Crowdfunding Case
25 April 2017, 15:04 | Updated: 25 April 2017, 15:17
Mark Tipper lost his 19-year-old brother in the IRA Hyde Park bomb attack of 1982. He told Iain Dale why he's raising funds to get justice at last.
Simon, Mark's brother, was one of four soldiers killed in the terror attack - seven horses also died when the nail bomb went off.
Blues and Royals cavalrymen were passing on their way to Changing of the Guard when the explosive was detonated. 31 more people were hurt in the vicious IRA strike.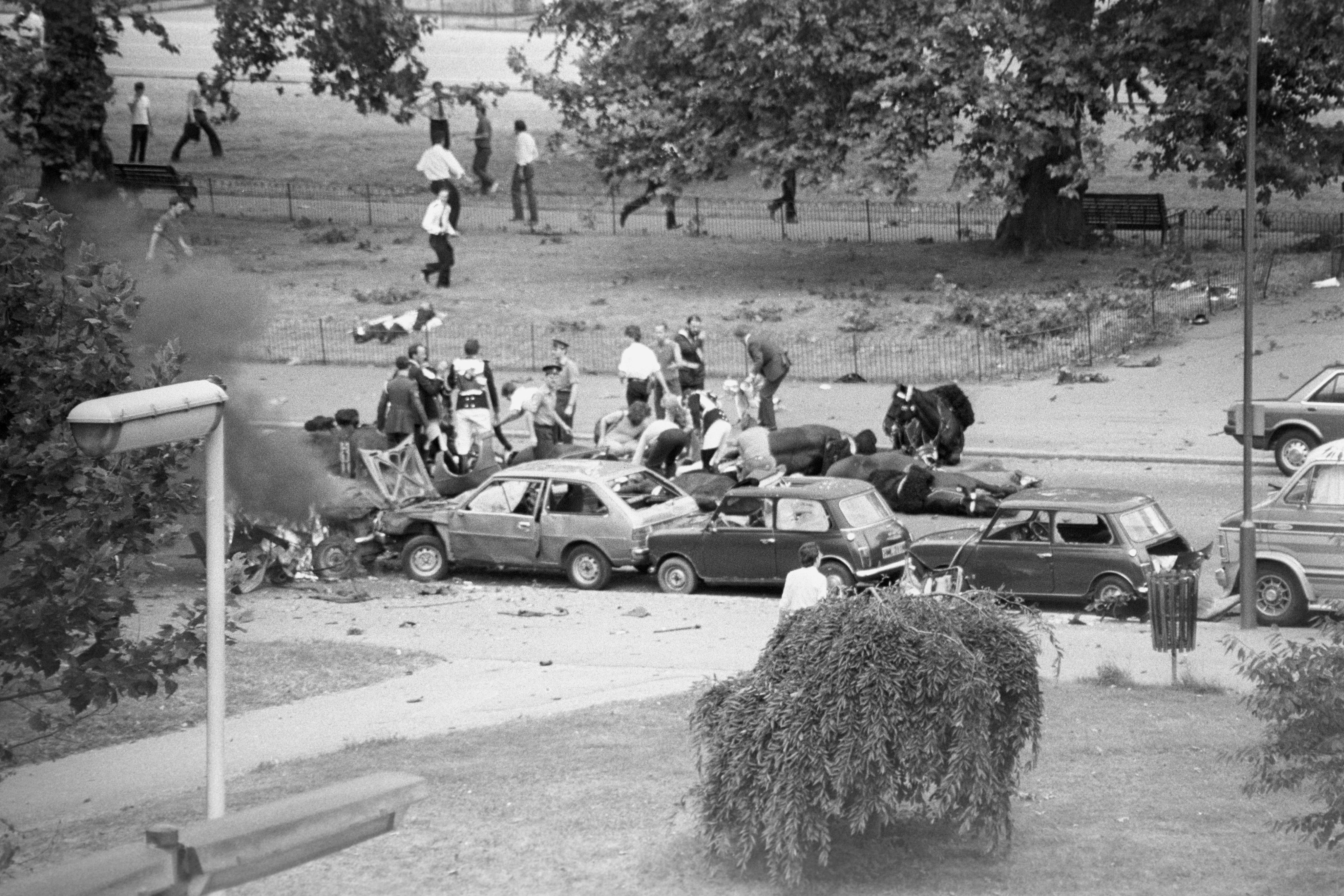 The trial of chief suspect, convicted IRA member John Downey, collapsed due to a guarantee being mistakenly given to him that he would not face trial over the attack.
Downey had denied murder but the victims' families want to take a civil case against him.
But to do that they say they need to raise £640,000 and they're asking for the help of LBC listeners to do it.
Read More: Mark's Crowdfunding Appeal
Simon told Iain why he wanted justice for Mark: "We grew up together...to this day I miss him.
"My son's been robbed of an uncle. My dad's been robbed of a great son. My mum was never the same woman after that day.]
"I think any mum who's lost a son will realise why I'm trying to raise this money so we can find out if this suspect, John Downey, is guilty. I don't want nothing from it.
"All I want is to put closure to this. Either way, he's guilty or he's not guilty...then I can sleep easy at night."