Jacob Rees-Mogg Urges PM To Get Tougher With The EU On Brexit Terms
29 January 2018, 17:29 | Updated: 29 January 2018, 17:51
Jacob Rees-Mogg has urged Theresa May and her negotiating team to get "tougher" in the terms they set out to the European Union.
The Tory backbencher insisted he was "fully supporting" the Prime Minister and warned a leadership election would be a "mistake".
He was speaking as the EU set out its demands for a transition period after Britain leave the bloc in March 2019.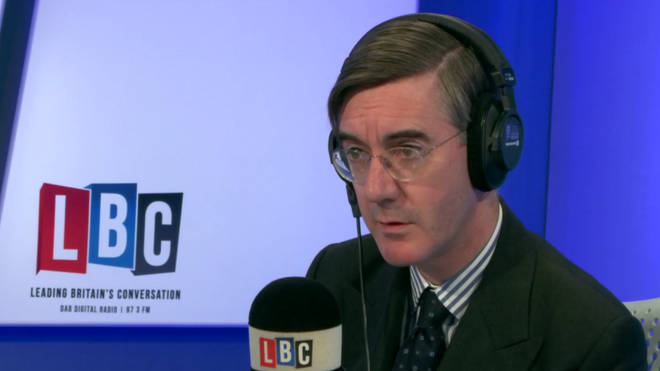 Brussels wants the UK to continue to follow its rules, but not be involved in making decisions.
Mr Rees-Mogg told LBC the proposed deal for a Brexit transition could lead to a "perpetual purgatory".
He told Iain: "We would have to accept the free movement of people, which was voted against in the referendum, paying in money and the supremacy of EU law including the European Court of Justice.
"This is in no sense good and it is a negotiation rather than holy writ."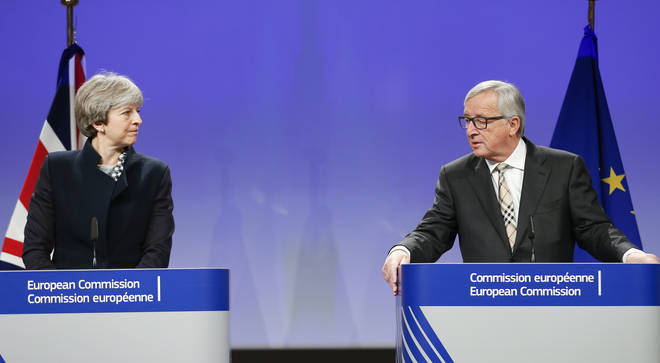 Asked what he felt would be the consequence of a Tory leadership, the MP for North East Somerset continued: "I think it would be a mistake.
"I'm fully supporting the Prime Minister personally on the basis of her various speeches.
"I think the Prime Minister needs to be able to get on with her policy and get it across and get it negotiated effectively in the European Union.
"I'd like her and her negotiating team to be tougher in the terms they set out to the European Union but that's a matter of nuance rather than fundamental principle."