Jacob Rees-Mogg Does Not Rule Out Accepting A Ministerial Position If Offered
4 September 2017, 16:35 | Updated: 7 November 2017, 14:22
Jacob Rees-Mogg has told LBC he would be "very surprised" if reports he is being lined up for a ministerial job came true - but stopped short in saying whether he'd accept such offer.
The eccentric Tory backbencher has seen a leap in his popularity over the past few months, with bookmakers putting him the second favourite to become the next party leader.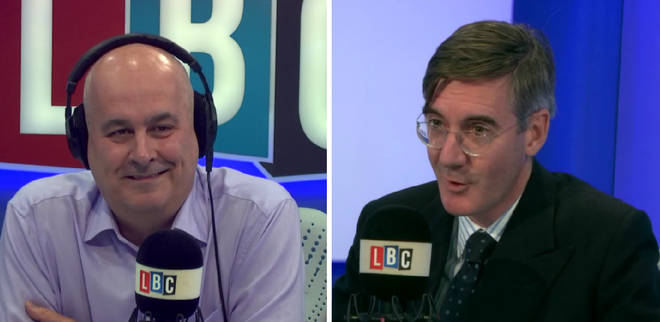 The Times claimed this morning that Theresa May will hand him a Government role to "test his suitability for higher officer".
Although the MP for North East Somerset would not say either way whether he'd accept such job, he told Iain Dale "I just don't think it's going to happen".
He said: "I haven't been offered a job… I'd be very surprised if I were.
"I don't think it's wise to spend ones life thinking about what may happen because it probably won't".
Watch the interview above.