'What's Not To Like About Jeremy Hunt Earning £15m?'
16 January 2017, 17:01 | Updated: 16 January 2017, 17:20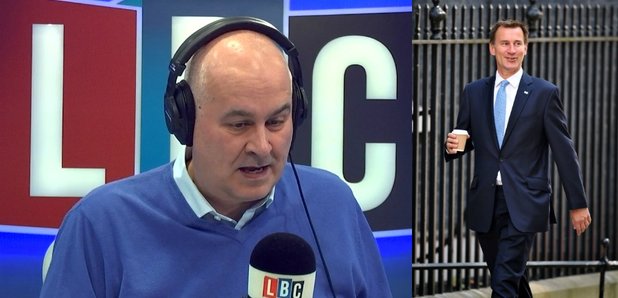 Iain Dale wants to know what on earth is wrong with Jeremy Hunt making millions from the sale of a business he set up? If this was in America, we'd be patting him on the back for it.
The Health Secretary set up Hotcourses in 1996 and it's now on the verge of being sold for around £35m, making him a tidy sum - estimated to be at least £15m.
Not surprisingly, he's come under fire today - especially as the Opposition accuses him of forcing the NHS into crisis. But Iain Dale is not joining in the attack on Hunt - he says we should be patting him on the back instead.
"I actually congratulate Jeremy Hunt on creating a company that employs a lot of people, has been incredibly successful - admittedly he's had nothing to do with it since he became an MP in 2005.
"But he set it up. It's made a profit and it's being sold for a vast sum of money.
"Now what's not to like about that?"
More to follow...