Joseph Fiennes As Michael Jackson: Worth The Fuss?
13 January 2017, 15:59 | Updated: 13 January 2017, 16:00
"It honestly makes me want to vomit": The reaction of Michael Jackson's family to white actor Joseph Fiennes playing him in a new Sky show has led to the broadcaster pulling it.
The satirical series Urban Myths was due to feature an episode starring Fiennes as the pop idol, in a reimagining of a road trip reportedly taken by Jackson, Liz Taylor and Marlon Brando after September 11th.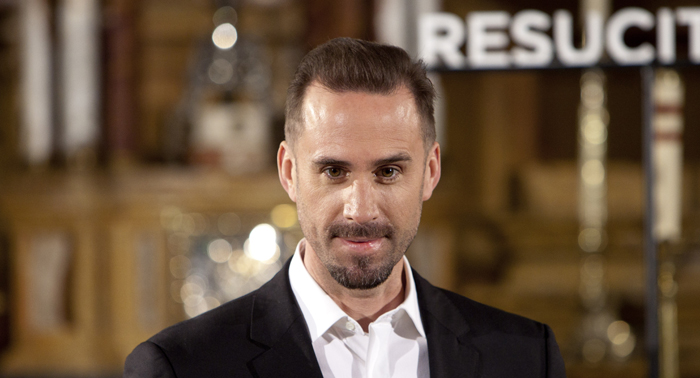 As well as Fienne's ethnicity, fans of the singer and his family were reportedly upset by the facial prostethics donned in the show.
Jackson's daughter Paris-Michael said: "It angers me to see how obviously intentional it was for them to be this insulting, not just towards my father, but my godmother, Liz, as well.
"Where is the respect? They worked through blood, sweat and tears for ages to create such profound and remarkable legacies. Shameful portrayal."

Jackson's nephew Taj described the casting as "blatant disrespect."
Iain Dale is talking about the decision to pull the show today - asking if it was wrong to do it because some people were offended.