Labour's Kate Hoey Sparks Brexit Bust-Up After Criticising Lord Adonis
12 November 2018, 21:34 | Updated: 27 November 2018, 13:22
A big Brexit row was sparked on LBC when Labour MP Kate Hoey accused Lord Adonis and other ardent Remainers of being "more patriotic to the EU than their own country".
The pair made up Iain Dale's four-strong Monday night panel, which also featured journalist Ian Dunt and Brexit campaigner Suzanne Evans.
Lord Adonis was first branded a "sore loser" by Ms Evans when he called for a so-called People's Vote in the event of a no-deal Brexit.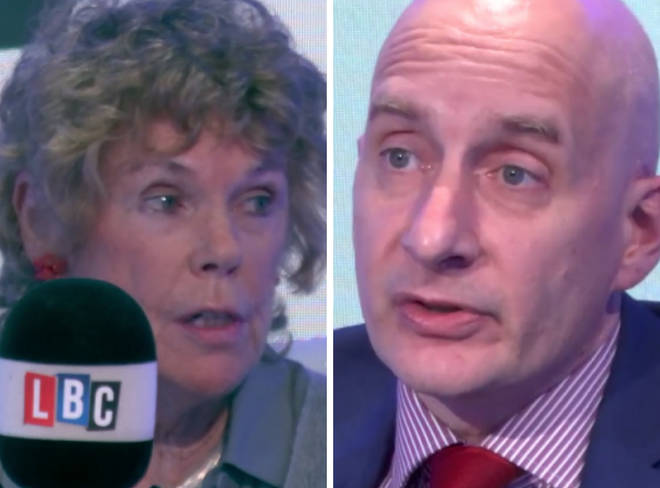 "The problem with some of the things you're saying, it's being listened to with glee in the European Union" Ms Hoey added.
"Who are actually now seeing it as a way 'well actually we don't need to compromise too much because there's all those people in England who actually seem to be more patriotic to the EU than they're to their own country'."
At this point Mr Dunt interjected: "That's not quite acceptable what you have just said.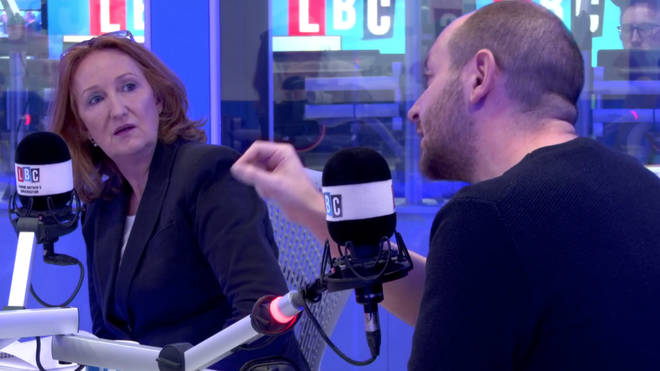 "When you do that in a rather subtle way you start to suggest that Remainers and those who are critical of Brexit are somehow not patriotic towards their country."
It was one of a number of explosive moments during the hour-long debate.
Watch it back in full below.