Lib Dem Blasts "Bloody-Minded" Tory MP Who Blocked Her Bid To Outlaw "Upskirting"
15 June 2018, 18:02
A Liberal Democrat MP has accused her Conservative counterpart of being "bloody-minded" after he blocked her bid to outlaw "upskirting".
Wera Hobhouse said she was "disappointed" Sir Christopher Cope stopped the Voyeurism (Offences) Bill in its tracks earlier today.
The bill, which had cross-party support including ministers, was expected to get the nod through the Commons.
But Sir Christopher managed to block its progress by shouting "object" when the title of the private member's bill was read out.
Ms Hobhouse, who proposed the legalisation, told Iain Dale she became aware yesterday he was planning to block it.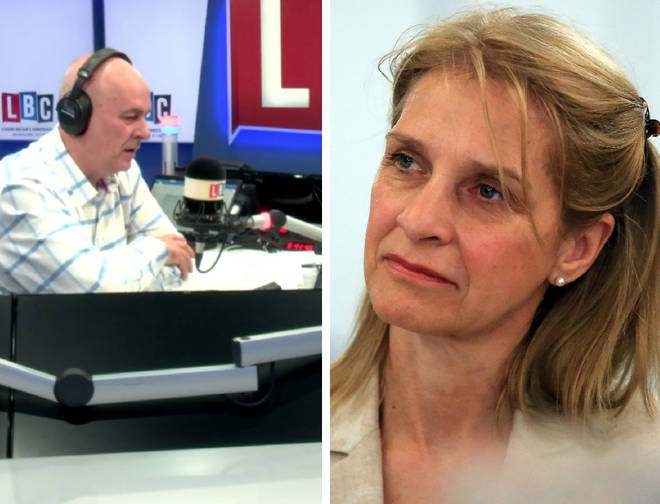 She said the MP for Christchurch had "form" for stopping private member's bills, but warned this time it had "blown up in his face" following a huge backlash.
"He thinks it should be the government who puts new legislation on the statue book and it should be government time that should be given to new legislation," she said.
"It's only a small amendment to the law which would make a huge difference, but he is just bloody minded!"
A justice ministry spokesman said: "The government will now work with Ms Hobhouse and others to bring these measures through, with ministers planning to ensure crucial amendments are made to the bill - the most notable of these amendments includes placing the most serious offenders on the sex offenders' register."