Lord Adonis Admits: "Yes, I Absolutely Want To Sabotage Brexit"
4 January 2018, 17:03 | Updated: 4 January 2018, 19:30
Lord Adonis has told LBC he "absolutely" wants to sabotage Brexit, but "not in an undemocratic way".
The Labour peer and staunch Remainer answered your calls almost a week after he quit his government role over Theresa May's handling of Britain's departure from the EU.
In his resignation letter, the former chairman of the government's Infrastructure Commission described Brexit as a "nationalist spasm worthy of Donald Trump".
He now wants to see a second referendum to give voters the final say on any deal struck with Brussels.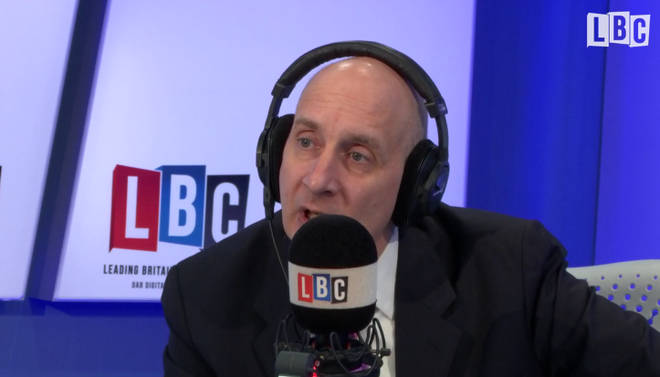 Speaking to Iain Dale he said: "When they see it's less good than the status quo, then I think the case simply for saying 'there's no point of all this nonsense about completely re-writing our trade and national treaties' all for the sake of making our position worse."
At this point, Iain cut in: "Just be honest, your entire strategy is basically to sabotage Brexit , isn't it?"
"Yes," Lord Adonis replied. "I absolutely want to sabotage Brexit, but I do not want to do so in an undemocratic way because I am a democrat.
"I believe passionately in the workings of our democratic institutions - I'm a parliamentarian!"
Watch the full phone-in below: